Bangladesh's Rajshahi City Steps Up Its Climate Actions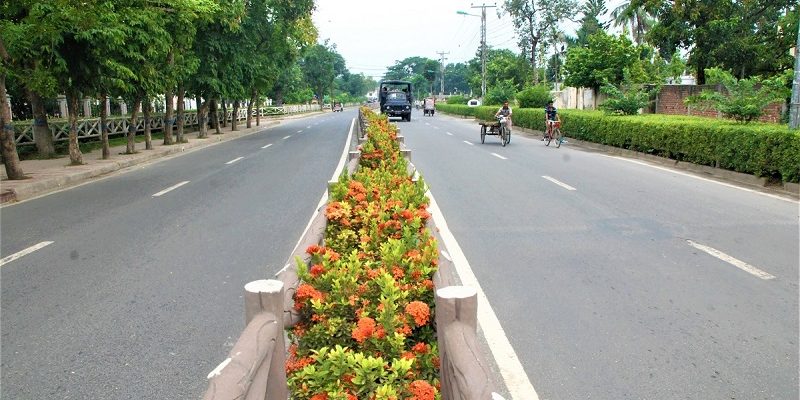 Rajshahi is a city located in west-central Bangladesh, close to the border with India. It has a tropical weather, with high temperatures, considerable humidity, and moderate rainfall. It is the fourth-largest city in Bangladesh with a population of over 700,000 people. The city might be well-known for its mangoes, but it is gaining even more recognition for its effective measures on urban sustainability.
Four years ago, Rajshahi hit the headlines for achieving the largest reduction in the levels of harmful PM10 particulates between 2014 and 2016, as per UN data. It was the result of a number of initiatives taken by the city authorities over several years.
These initiatives have transformed Rajshahi into a 'green city' – it is now known for its abundant greenery and open spaces – helped to reduce air pollution, besides bringing other social and environmental benefits for its citizens. Meanwhile, the city authorities have continued to implement other strategic interventions:
A major initiative by the Rajshahi City Corporation (RCC) has been a programme called Zero Soil, which aims to cover all open spaces and pavements with plants to reduce the amount of dust particles. The city has been undertaking plantation as an incentive for people to get involved in the campaign, the city's Mayor A H M Khairuzzaman Liton offered to give property tax waivers to residents who plant trees in their premises and build rooftop gardens.
The city's government has focused on adopting low carbon solutions in its street lighting infrastructure. About 180 solar streetlights have been installed within the municipal area, supporting the country's Solar Street Lighting programme and the national target that aims at 5% electricity consumption from renewable energy sources by 2015 and 10% by 2020. To further scale up this action, the RCC has recently submitted a proposal to the Government of Bangladesh for the modernization of its entire street lighting system.
The RCC introduced smart e-rickshaws recently to enable people to move around in a clean and well-managed manner.
The remarkable motivation of the city authorities to persevere with efforts to address climate change and urban sustainability might be a result of the optimism of its citizens, as their city was reportedly voted the happiest in the world by the World Happiness Survey in 2006.  As a model city in Urban-LEDS phase II, Rajshahi will focus on developing a climate action plan that brings together its mitigation and adaptation efforts, formulating a long term city-wide greening strategy, and carrying out energy efficiency pilots in its public buildings.