Kochi Airport, a role model for us to adopt organic farming?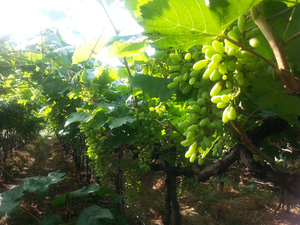 The Kochi airport is not just the busiest airport of Kerala, it is a lighthouse in many aspects and is a unique one because of several reasons. This airport has multi-stakeholders. The government of Kerala is the largest shareholder (33.36 %) followed by Indian government companies like Airports Authority of India or AAI (8.74%). But the majority of 38 % is with the ten thousand personal investors from 29 countries, mostly non-resident Indians.
The second important aspect is that it has become the first airport in the world to be 100 % solar powered. The airport is spread in an area of 810 hectares.
However, the most striking and important feature of this airport are the organic vegetables. In the year 2016, Kochi airport was able to produce 40 tonnes of vegetables and sell them to its customers who are quite eager to buy. These customers are both travellers and in-house staff which is near 8000.
The model of growing organic vegetables is simple and innovative. The cultivation is done on commercial basis on the area covered by the photovoltaic panels. The water, which is used to clean the solar water panels, falls on the ground where the vegetables are grown, and hence used to irrigate the plants. The water is not detergent based.
Another key feature of the Kochi model is that the organic vegetable is grown primarily by the women. It is a highly inclusive model of development. The products of the Kochi airport include ash gourd, ladies finger, cucumber, ridge gourd and snake gourd. For the climbing plants, the process of drip irrigation is followed.
Moreover, the vegetables grown might have its own brand name and move beyond the retail sale outlet of the Kochi airport.
The Kochi experiment can become a model for other airports in the world as there is substantial land space. For instance, if we take Delhi airport's example – it has an area of more than 2000 hectares, and has a large open space that can be used for similar kind of work.
The total passenger traffic at the Delhi airport for the year 2016-17 has been 57.7 million people. The sheer number of people and the area which can be used for cultivation of organic crops gives the scale at which the Delhi airport can perform.
In India, the top 10 largest airports that include Delhi, Hyderabad, Kolkata, Bengaluru, Chennai, Mumbai, and Nagpur have more than 15,000 hectares of land within their premises. The other airports, too, have enormous land.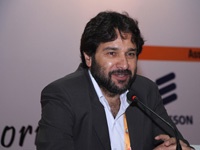 I am looking at Kochi to become the lighthouse for the rest of the world in utilising the space and technology which goes hand in hand.
Tikender Panwar is the former Deputy Mayor of Shimla.