A common platform for sharing knowledge at the 2nd Asia BRTS Conference 2014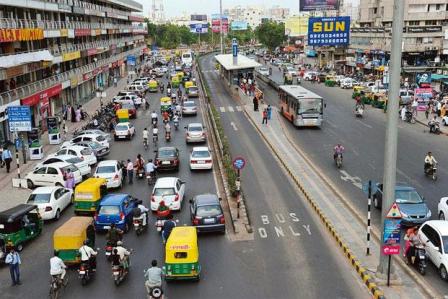 Urban mobility issues in Asian cities are escalating due to population growth, rapid rate of motorization and rapid growth of the city. As a result, the cities are facing acute problems of congestion, pollution and traffic safety. Public transit is widely accepted as a critical tool to mitigate these issues. Many Asian cities have looked at bus based systems as a sustainable option. Many successful Bus Rapid Transit Systems (BRTS) around the world have established this fact. More than 25 cities in Asia are operating some form of BRTS –with varying degrees of success.
This is a crucial period in the evolution of BRTS in Asia and sharing of knowledge and best practices is important. While the BRTS debate has tended to focus on the architectural and engineering aspects (cross-sections, transit infrastructure, pavement design etc), there is much more to learn from successful cities about engaging stakeholders, branding and communication strategy, network selection and operations planning.
Sharing of BRTS experience across Asian cities would help build capacity in developing cities as, and a pan-Asian forum will leverage exchange of ideas, promotion of best practices and technological innovations. The second Asia BRTS conference, September 29 – 1 October, Ahmedabad and the UNESCAP Regional Meeting on Sustainable and Inclusive Transport, organised by UNESCAP and Asia BRTS is believed to be the first step in building an Asian BRTS Community.
The conference has the following objectives:
To share knowledge of innovative ideas and projects related to BRTS
To exchange experiences from peer Asian cities during various phases of BRTS planning, implementation and operations
To discuss establishment of Asia BRTS Association (ABA), an international forum of Asian BRTS cities for cooperation, collaboration, sharing of knowledge and business development.
Come be a part of this conference. Read more.