Agro-education to bring forward the Nexus approach in Nashik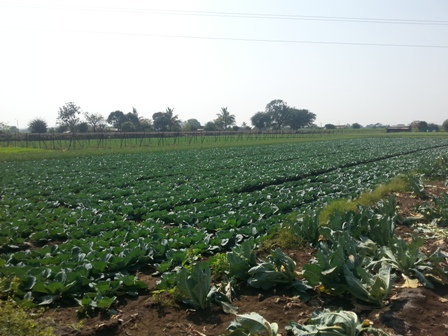 The GIZ Eschborn funded 'Operationalization of Nexus Approaches in Nashik city' project is making concrete progress by taking activities on ground and preparing the base for successful implementation of nexus approaches in the city.
The third city visit to Nashik aimed towards having a one-to-one interaction with different identified stakeholders to discuss about various issues like resource constraints, knowing more about local patterns by making field visits, identifying possible entry points for urban nexus and conducting the first stakeholder meeting so as to finalise the pilot project area along with the pilot project activities.
The city visit helped in better understanding the local scenario of the city, to know better all the identified stakeholders and the role they play in the development of Nashik city. Following the field visits to dams and water plants and the meetings with various departments of the Nashik Municipal Corporation, a stakeholder meeting was conducted on 7 February 2014, which gathered more than 30 stakeholders from different departments who interacted with each other and discussed the best possible pilot project options to advance the nexus approach along with Mr. Adrian Atkinson, External Consultant, GIZ and ICLEI South Asia staff.
After discussing with the stakeholders, Makhmalabad (ward number 6) was chosen as the pilot area because of the rapid pace of urbanisation the area is going through. After looking into the baseline information that was gathered during the field visit and brainstorming with stakeholders, it was decided that the pilot project would include the following four activities:
Evaluating the agricultural pump set efficiency performance, which will help saving energy and reducing water exploitation.
Creating a potential groundwater recharging system, which will result in the water table being maintained at a higher level, hence making more water available for agricultural practices, especially during dry spells.
Mapping the biogas potential, hence reducing dependence on fossil fuel/ LPG.
Promoting agro-education in the city, thus leading to awareness generation and sensitization among school children toward farming practices.
Besides these short term initiatives, which will be implemented over a period of three months, it was also decided to look into the fallow land available in the city and various options enabling it to be utilised for urban farming, in consultation with the town planning department. The various methods that will help in developing the fallow land for agricultural practices will include policy measure like tax incentives etc.