All India Environmental Journalism Competition – And the winner is…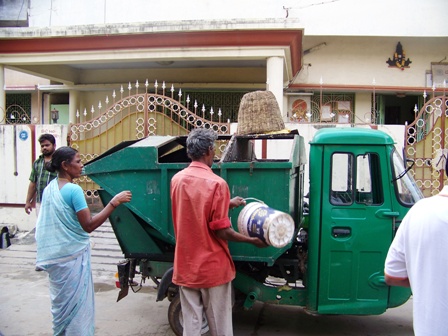 As India moves on the path of rapid economic growth, environmental degradation is becoming severe. To walk on the path of sustainable development, awareness and knowledge about the state of the environment and sustainable solutions is the key. Media has a crucial role to play in this. Environmental reporting may contribute towards a sustainable future.
To acknowledge quality journalism, the Deutsche Gesellschaft fuer Internationale Zusammenarbeit GmbH (GIZ), the Forum of Environmental Journalists of India, and the Third Pole in cooperation with IFAT India and DW Academie and under the patronage of the German Embassy, New Delhi, organised the All India Environmental Journalism Competition. ICLEI South Asia, and Maharashtra Environmental Engineering Training and Research Academy, Nashik have also supported this initiative.
The winners of the competition will be awarded on October 24, 2013 at the opening of the IFAT India fair. The entries of the winners under the three categories – Print, Web and Photos – will be presented in a summary form as a part of the award event.
The winners of the competition are:
Second prize goes to R Samban for his article, "And quiet flows to death" published in the Malyalam daily Deshabhimani on May 4, 2013. Please find the summary in English here.
First prize goes to Chinky Shukla for her photo essay, "The Wasteland" published in Governance Now, Noida on August 1, 2012.