Ashish Rao-Ghorpade talks about the SOLUTIONS project on India Transport Portal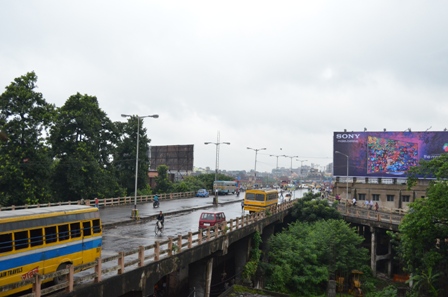 Ashish Rao- Ghorpade, Senior Manager at ICLEI South Asia and Oliver Lah, project coordinator at the Wuppertal Institute talk about the SOLUTIONS project and its worldwide initiatives at the recent interview with India Transport Portal.
The SOLUTIONS (Sharing Opportunities for Low carbon Urban transportation) project aims to support the exchange on innovative and green urban mobility solutions between cities from Europe, Latin America, Asia and the Mediterranean. Funded by the European Commission, the project's overall objective is to make a substantial contribution to the uptake of innovative and green urban mobility solutions across the world by facilitating dialogue and exchange, promoting successful policy, providing guidance and tailored advice to city officials, and fostering future cooperation on research, development and innovation.
The project, comment Ashish and Oliver, is in line with the on-going several international relationships between the European Commission and countries beyond Europe, which demonstrate the importance of international cooperation and the value given to learning exchanges and sharing.
SOLUTIONS has three categories of participant cities: Leading, Take-up and Training. Cochin, India was selected as a Take-up city: cities that have shown a real sense of commitment to assess opportunities for the transfer of innovative solutions to their context. In its role as a Take-up city, Cochin has expressed its interest in exploring successful and transferable urban transport solutions in two of the six thematic clusters foreseen by the project (Public transport, Transport infrastructure, City logistics, Integrated planning/Sustainable urban mobility plans, Network and mobility management, Clean vehicles): Public transportation and Integrated planning/Sustainable urban mobility plans.
Ashish and Oliver also highlighted the information sharing component of the project – SOLUTIONS makes available for the city of Cochin documented good practices from a range of leading international cities and detailed information on those that are most relevant for Cochin itself. This information sharing goes as far as providing a platform for interaction (web-based or face-to-face) between Cochin and the city officials of one of the Leading Cities on these good practices. One of them will be selected by Cochin and its feasibility and replicability will be tested on the ground through review of secondary data and discussions with stakeholders.
The project team, continue Ashish and Oliver, consists of transport experts from around the world covering 28 international organisations on Urban Transport, bringing to Cochin this unique learning opportunity. The city of Cochin will also benefit from concrete support in the implementation phase, as the project will assist city officials in listing out their priorities and understanding the various aspects related to the enforcement of good practices, including governance and policy, as well as technical, financial and possible benefits that can be expected.
Cochin will also be attending the SOLUTIONS City Engagement workshop on "Fostering Sustainable Urban Mobility Solutions" to be held at Barcelona, Spain on from 23-25 April 2014, which aims to advance the global agenda on urban mobility and kick-start the engagement of cities in the SOLUTIONS initiative to foster the take-up of urban mobility measures.
Read the article for the detailed interview.