Asia LEDS Forum 2016 unlocks finance for priority actions in Asia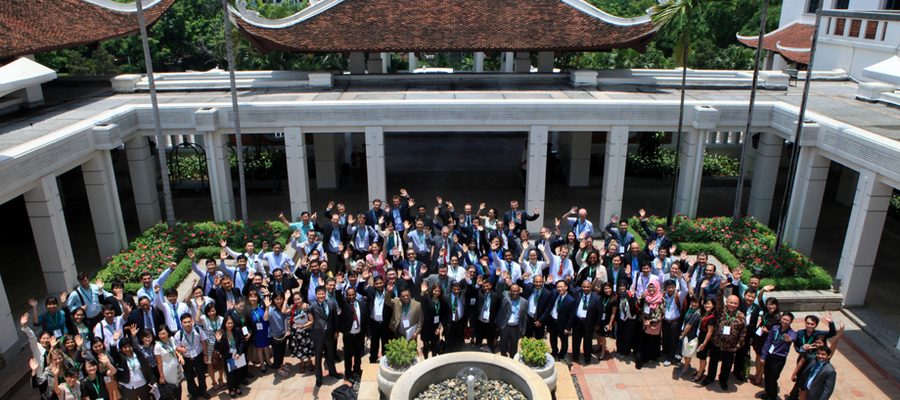 Practitioners and advocates of low-emission, climate-resilient development in Asia – including state policymakers, officials from development agencies along with financial institutions, and potential investors – recently convened for the opening of the Asia Low Emission Development Strategies (LEDS) Forum 2016: Mobilizing Finance for Priority Actions, at Sheraton Hotel in Hanoi.
The event was organized by the Asia LEDS Partnership and hosted by the Vietnam Ministry of Planning and Investment (MPI) during the last week of June. The Forum was aimed to support countries in mobilizing finance to implement LEDS aligned with their Nationally Determined Contributions (NDCs), which outline their commitments on climate action to be undertaken under the Paris Agreement.
"We are honored to host this significant event, one that could dramatically accelerate the implementation of priority climate actions across Asia," said Deputy Minister of Planning and Investment Nguyen The Phuong. Further he stressed upon taking action that will put Vietnam and its developing Asian neighbours on a path of sustainable development and reaffirm our contributions to the global drive to tackle climate change.
The three-day forum focussed on determining the scale of financing necessary to implement priority actions, and identifying suitable financing sources and the means to access them. In turn, 'deep dive' training tracks studied available policy and financing instruments to drive public and private investment, behaviour change, and decision-making by stakeholders to support low-emission development priorities.
The opening panel discussion was about existing policy frameworks and financing needs in certain countries, parallel sessions were held to describe the scale of financing required and suitable sources, and country roundtable discussions were on policy and regulatory instruments for mobilizing finance for Nationally Determined Contributions (NDCs).
"We're trying to move from the 'conversation' on [the] Paris [Agreement] to a full-blown focus on implementation, [including] collaboration with groups such as the Asia LEDS Partnership and the LEDS GP," said Dr. Stephen Hammer of the World Bank as he echoed the objectives of the forum.
Deep dive' training tracks on instruments available to drive investment, behaviour change, and decision-making by stakeholders were also a key component of the discussions that shed light on various aspects of financing for priority actions.
The Forum was followed by a regional workshop that talked about mechanisms that catalyse finance for grid connected clean energy in Asia.