Asia-Pacific countries chart the way for an ambitious post-2015 development agenda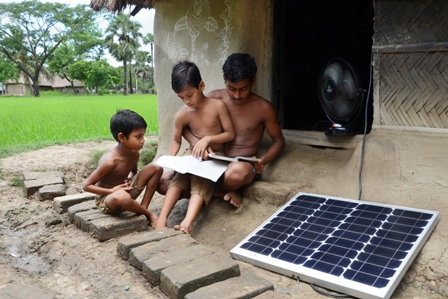 "For the last 20 years, through Local Agenda 21 ICLEI – Local Governments for Sustainability mobilized thousands of communities to discuss and localize the concept of sustainability but if we want to ensure a full transformation of all our settlements, we need a standalone goal on Sustainable cities and human settlements, considering the relevance that cities and other territories have for poverty eradication, sustainable infrastructure development, climate change, gender equality and land planning, as well as in the provision of and access to services in multiple areas such as mobility, health, education, and project development." This was the clear and strong message that Emani Kumar, ICLEI Deputy Secretary General and ICLEI South Asia Executive Director, presented at the Asia-Pacific Forum on Sustainable Development (APFSD), speaking on behalf of local governments. The forum, convened by the United Nations Economic and Social Commission for Asia and the Pacific (ESCAP) and co-hosted by the Royal Thai Government, took place in Pattaya, Thailand from 19-21 May 2014.
Asia and the Pacific have turned a new page in the institutional history of sustainable development, opening the first in a series of annual meetings that will feed regional priorities and perspectives to a high-level global United Nations forum that will monitor and guide the post-2015 development agenda. The event brought together ministers and senior officials from 30 countries, representatives of regional and subregional organisations, United Nations organisations and civil society and private sector organizations to chart the way for an ambitious post-2015 development agenda, including the Sustainable Development Goals, (SDGs) for the Asia-Pacific region.
"Convergence of the MDGs and SDGs into a single coherent post 2015 development framework is the key to building a sustainable and inclusive development path for the future", explained Dr. Shamshad Akhtar, United Nations Under-Secretary-General and Executive Secretary of ESCAP.
The three-day APFSD, held this year under the theme 'Achieving the Millennium Development Goals (MDGs)' served as the platform for identifying regional perspectives on priority sustainable development challenges and defining how to build an effective regional process to ensure that the High-Level Political Forum (HLPF), created in 2012 at the Rio+20 summit to replace the Commission on Sustainable Development and give high-level political support to global efforts to promote equitable economic growth while at the same time preserving the environment, responds to the needs of people in Asia and the Pacific. The APFSD was preceded by a three-day meeting of civil society organizations, supported by ESCAP, including the newly formed Interim Group for Asia Pacific CSO Coordination. Organizations from different sectors and countries developed common messages to be delivered to high-level representatives at the Forum on issues including means of implementation for a just and transformative development agenda, and strategies for more effective and inclusive participation in the post-2015 process.
"An urban approach is not only about cities" continued Emani Kumar "but also linkages between rural and urban areas and a wider concept of public governance which includes local and sub-national government cooperation, and the development of peer to peer exchanges among all levels of government."

Click here to read the full statement.
For further information, visit:
http://www.unescap.org/news/asia-pacific-countries-chart-way-ambitious-post-2015-development-agenda