CapaCITIES Knowledge Products Draw Attention at Smart Cities Conference in Surat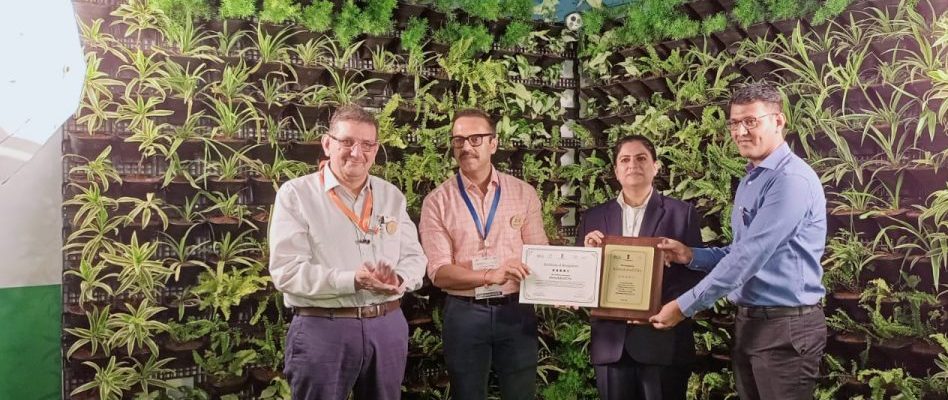 The CapaCITIES project shared its knowledge products at the Ministry of Housing and Urban Affairs' Smart Cities event titled "Smart Cities; Smart Urbanization," held from the 18th to the 20th of April 2022 in Surat, Gujarat, as part of "Azadi ka Amrit Mahotsav", Government of India's commemoration of 75 years of India's Independence.
Visitors at the event, including engineers and commissioners from various municipalities, private entrepreneurs, students from educational institutions, and representatives of civil society organisations, thronged the National Institute of Urban Affairs pavilion called "Climate Café" to learn about the CapaCITIES project's activities on waste management, renewable energy development, air quality improvement, and urban green spaces, among others. They showed interest in the project's knowledge products, such as short documentaries and publications, newsletters, brochures, the Climate Resilient Cities Process, city profiles, a summary of city climate action plans, and quick-win projects. The CapaCITIES project is funded by the Swiss Agency for Development and Cooperation.
During the event, three of the CapaCITIES project partner cities – Ahmedabad, Vadodara, and Rajkot – were awarded by Mr. Kunal Kumar, Joint Secretary, MoHUA, for their performance in the ministry's Climate-Smart Cities Assessment Framework, CSCAF2.0. The support extended by the CapaCITIES project to these cities on climate actions largely contributed to their excellent performance in CSCAF2.0.
CapaCITIES supported the organising of two events during the three-day conference; one was a session on 'Climate Actions – insights and best practices" during which participants from various cities deliberated upon their experiences and issues in city-level climate action planning, besides CapaCITIES project perspectives. The other event was the 'Tree of Life' activity, in which an attempt was made to understand the perspectives of the common man on climate change issues and the type of environmental actions that they would like to see their city to undertake.
In his speech at the inauguration of the conference, Union Housing and Urban Affairs Minister Mr. Hardeep Singh Puri gave perspectives on the progress of implementation of the Smart Cities Mission, adding that 80 of the 100 Smart Cities have established Integrated Command and Control Centres, and the remaining 20 would be operational by August 15 this year.
The conference was attended by representatives from various cities, including the 100 Smart Cities, and focused on five sub-themes: reimagining public spaces; digital governance; ClimateSmart Cities; innovation; and smart finance.