'Close to home': learning and lessons on climate compatible development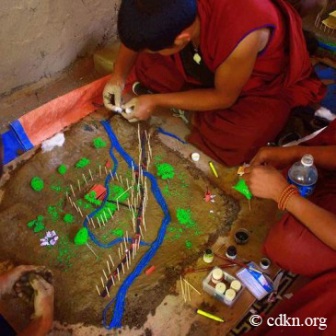 The battle for climate compatible development will be won or lost at the subnational level: in provinces, districts and cities. This is the starting point of the working paper newly released by Climate and Development Knowledge Network (CDKN) and ICLEI – Local Governments for Sustainability: Close to home: Subnational strategies for climate compatible development by Barbara Anton, Ali Cambray, Mairi Dupar and Astrid Westerlind-Wigstroem with Elizabeth Gogoi.
In the publication, the authors explore the many successful strategies and measures for climate resilience and low carbon development that communities and leaders have pursued at the subnational level. While there is no doubt that at this level there are distinct challenges (uncertainty of future climate data, intense local pressure to act etc…), there are unique opportunities too. Subnational decision-makers often have a sound understanding of climate trends in their area, based on first-hand experience and local and indigenous knowledge. They have a good sense of solutions that are effective in the local context and they have the ability to mobilise local resources for implementation, including people's time and knowledge.
The authors continue by listing a number of effective strategies for subnational climate compatible development to respond to these challenges and build on these opportunities. These strategies yield promising results at the subnational level. However – the authors continue – considering the scale of the global climate change challenges, individual subnational initiatives alone do not achieve enough. It will take a global transformation in the way that society approaches development if we are to achieve a low-carbon, climate-resilient future.