Council of Kochi Municipal Corporation resolves to work with ICLEI South Asia for implementation of INTERACT- Bio project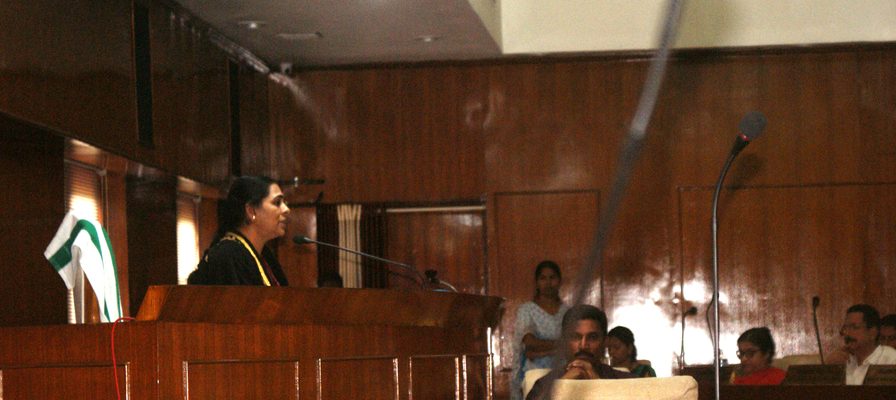 INTERACT-Bio is a four-year project designed to improve the utilisation and management of nature within fast-growing cities. It aims to provide expanding urban communities in the Global South with nature-based solutions and associated long-term benefits. The project is funded by German Federal Ministry for the Environment, Nature Conservation, Building and Nuclear Safety through the International Climate Initiative and being implemented in Brazil, Tanzania and India.
The Council of the Kochi Municipal Corporation met for a special meeting on the 21st of August 2017 to discuss the INTERACT-Bio project in detail. The meeting was presided over by the Mayor, Mrs Soumini Jain. A detailed presentation on the project, the implementation mode and the benefits of the same was made to the councilors by ICLEI- Local Governments for Sustainability, South Asia.
The presentation was followed by an active discussion session wherein the councilors discussed the various aspects of the project at length and clarified their doubts. They also provided some suggestions like the need to carry out extensive awareness generation activities throughout the duration of the project and the need to involve the city residents as well in the project. After the discussion, the council passed a resolution to work on this project in Kochi. Centre for Heritage, Environment and Development has been designated as the nodal agency for the project. Following the council resolution, the Memorandum of Understanding between Kochi Municipal Corporation and ICLEI- Local Governments for Sustainability, South Asia has been signed for this project.