European Bee-Eater Spotted For the First Time in Lahaul-Spiti District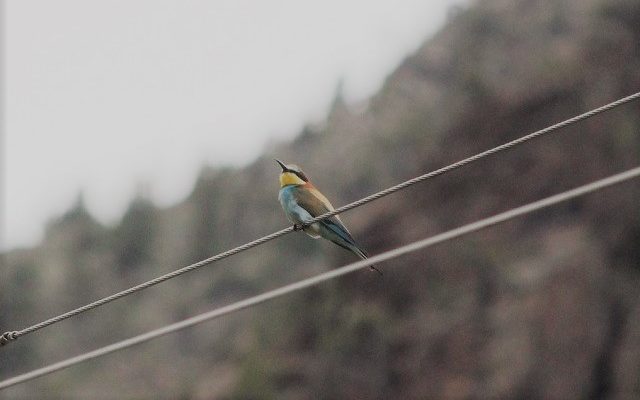 The European Bee-Eater (Merops apiaster) was spotted for the first time in the Lahaul-Spiti district, Himachal Pradesh, on the 21st of June 2019. Ishaan Rashpa, Project Associate, ICLEI South Asia, and Guru Rana, a wildlife enthusiast, spotted the bird in Moshali.
This is the first sighting of the bird in the district. It has been spotted in the state only once before. The sighting and the photographic evidence will help to revise the distribution map of this species.
ICLEI South Asia is conducting bird and mammal surveys in the Lahaul and Pangi landscapes as part of the UNDP-supported SECURE Himalaya project.