Final Local Events present the results of the DReAMS project in Guntur, Thimphu and Rajshahi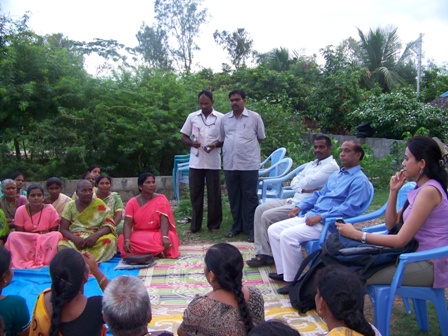 With the EU funded Realising DReAMS project coming to a close, the partner cities of Guntur (India), Rajshahi (Bangladesh) and Thimphu (Bhutan) organized the Final Local Event in their cities to present to their citizens results achieved during the project, including the ecoBUDGET master budget and the Poverty Database Monitoring System (PDMS) developed in the past three years, highlighting the benefits of these tools for the municipalities.
The events took place in Guntur on 22 January, in Thimphu on 6 February and in Rajshahi on 13 February, and were attended by local government officials, NGO representatives and other relevant local stakeholders. During the events, representatives from ICLEI South Asia presented the follow-up programme of Supporting Urban Sustainability, that will be conducted in the 3 cities and will use the results of the DReAMS project to motivate the city corporations and local stakeholders to work on ecosystem services for poverty alleviation.