GHG emission inventories lay the basis for low emission action plans in Rajkot and Thane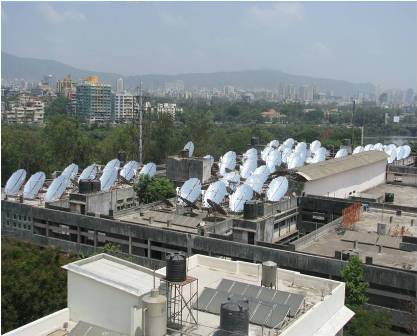 In their pioneering role as Urban LEDS (Promoting Low Emission Urban Development Strategies in Emerging Economy Countries) model project cities, Rajkot and Thane are currently preparing their GHG emission inventories for the years 2009 – 2013. Based on an analysis of completed and proposed climate mitigation actions, coupled with an identification of proposed local infrastructure projects, the two cities will develop an action plan that will enable them to carry forward their low emission development agenda. The cities are also in the process of defining a LED strategy, a part of which will be implemented through the Urban LEDS project.
Gwalior, Panaji, Coimbatore and Shimla have officially come on board as project satellite cities and are collecting and processing information to develop their green house gas inventories, based on which they will develop climate action plans. The implementation of the action plans will then be carried forward by adopting suitable business models and securing necessary funds.
The first Urban LEDS national workshop will bring together project cities and key representatives from the state and national government on 5th September in New Delhi, when the first Project Advisory Group meeting will be held as well.