ICLEI SA Organises Multiple Sessions at World Congress

To register for the sessions, click here.
Social Inclusion in Climate Resilience Planning
The session aims to, through 'serious fun games', facilitate practitioners and local governments to deepen their understanding of the need for, barriers to, and strategies for achieving more socially-inclusive climate resilience. In addition, an innovative Gender Training Toolkit has been developed that can support local authorities to integrate gender and social inclusion in urban development and climate resilience projects. The session is organised by ICLEI South Asia and Climate and Development Knowledge Network (CDKN).
Date: 12 May 2022
Time: 14.45 – 16.45 CEST/18.15 – 20.15 IST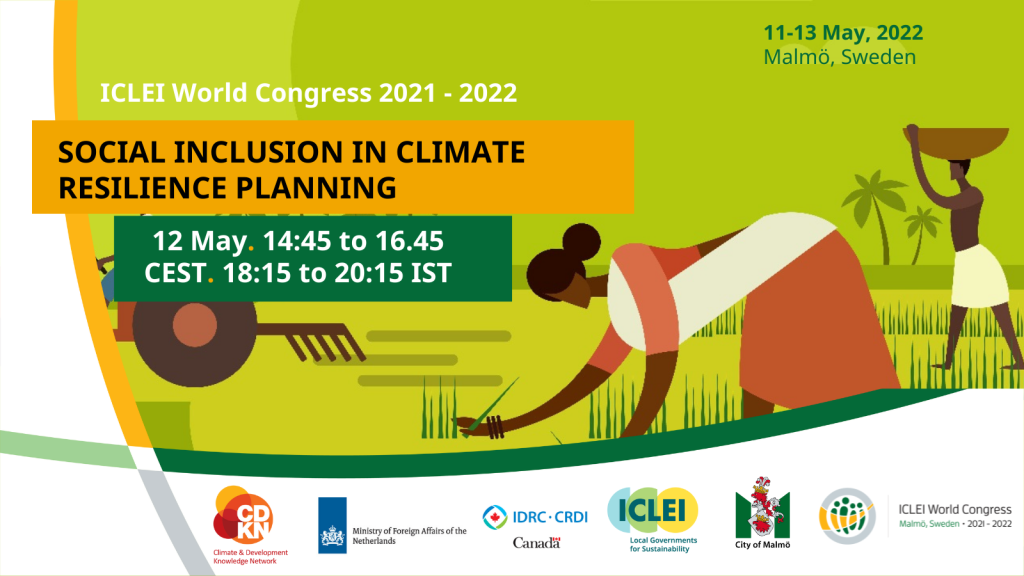 Circularity to Overcome Plastic Waste Management Challenges
This session will discuss the issues and challenges arising out of inadequate management of plastic waste and generate a discussion for introducing circularity concepts in plastic waste management through successful and replicable case stories of circular waste management from different parts of the world. The session is organised by ICLEI South Asia.
Date: 13 May 2022
Time: 13.45 – 14.45 CEST/17.15 – 18.15 IST