ICLEI South Asia Gets Awarded for its IUWM Project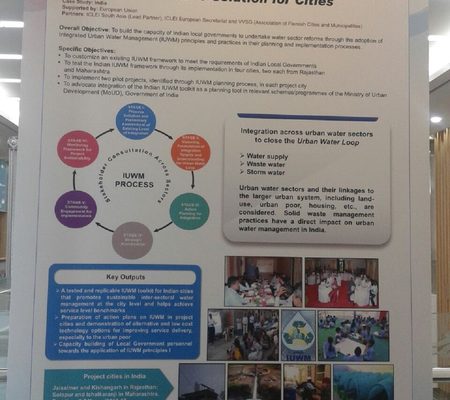 ICLEI South Asia has been awarded the third prize at the World Water Challenge 2017 for 'Integrated Urban Water Management: Tradition to Solution for Cities' (IUWM) project, which is supported by the European Union, for its 'outstanding solution'.
The Ministry of Land, Infrastructure and Transport in Korea launched a 'World Water Challenge 2017' which is the contest for creative solutions about the water problems that the world faced. It was first held at the 7th World Water Forum in 2015 to seek solutions and share to solve water problems with people all over the world.
World Water Challenge 2017 held as one of the signature programs of Korea International Water Week (KIWW) 2017 which took place in Gyeongju city, Republic of Korea.
This third edition of World Water Challenge is expected to serve its role as an important platform to share the ideas and information on water issues arising from all around the world and to forge a broad network between a diverse pool of problem owners suffering from water problems and solution providers.