Peer-to-Peer Learning for Enhancing Resilience in South Asia Launched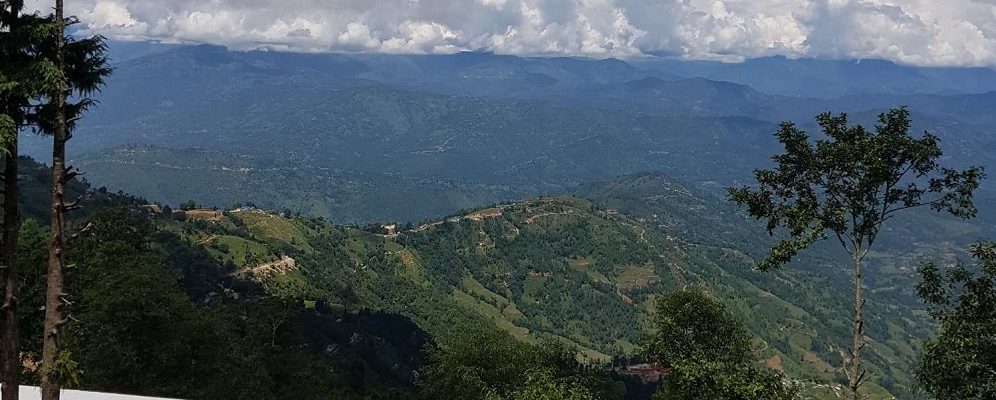 CDKN Asia launched a virtual 'Peer to Peer Learning Dialogues for Local Authorities in South Asia' to support local governments and enable them to work on urban resilience through collaborative learning.
Local government officials were required to submit an Expression of Interest to participate in the event and selecting the themes that they would want to focus on from a given set of themes. Five cities from India (Rajkot, Shimla, Vadodara, Udaipur and Mandi); five cities from Bangladesh (Rajshahi, Dahaka, Khustia, Faridpur and Singra) and eight cities from Nepal (Dhangadhi, Waling, Kathmandu, Dhulikhel, Nepalganj, Bhimdutta and Dhankuta) expressed their interest to be part of the peer learning programme. The peer learning dialogues targeted urban planners and city engineers because of their role in championing resilience.
Based on the demand raised by cities, the learning event was designed to include five thematic sessions focusing on managing municipal solid waste, exploring opportunities to build urban resilience, collaborative planning for integrated water resources management, exploring Nature-based Solutions (NbS) and mainstreaming faecal sludge management. The peer learning event was designed to be interactive, with at least one initiative each from the three countries and an expert to discuss the initiatives.
The peer to peer learning dialogue was launched virtually on 28th April 2021 with sessions planned on every Wednesday for two hours. The first session focused on challenges and learning from managing municipal solid waste where officials from Shimla (India), Dhankuta (Nepal) and Kushtia (Bangladesh) presented on initiatives undertaken by them, challenges faced during implementation and solutions adopted. The second session, held on 5th May 2021, discussed potential avenues and opportunities to build climate resilience across the region. Cities including Singra and Dhaka North City Corporation from Bangladesh, Dhangadhi and Bheemdatta from Nepal and Kurseong from India shared their initiatives on building resilience ranging from electric mobility, restoring water bodies, smart city and reclaiming of open spaces. The third session organised on 19th May 2021 deliberated on institutional, jurisdictional, geographical, and social difficulties faced during adopting collaborative integrated water resource management. Dhulikhel Municipality (Nepal), Solapur (India) and Kushtia (Bangladesh) shared their experience from promoting inclusive and equitable water governance, catchment level water management and appropriate technologies like rainwater harvesting.  The fourth session on Nature-based Solutions (NbS) focused on multiple social, economic and cultural co-benefits offered by nature and ecosystems along with reducing the climate vulnerability of communities. Pune Municipal Corporation (India) presented and discussed the eco-restoration of Pashan Lake while Mr. Durgesh Gupta from Green Yatra from Thane (India) elaborated on the Miyawaki Urban Dense Forest Plantation. Dr. Sanjeev Bhuchar, International Centre for Integrated Mountain Development (ICIMOD) shared learnings from managing springs for water security and resilience in the Hindu Kush Himalaya. Mr. Mokhlesur Rahman, Executive Director, Center for Natural Resource Studies (CNRS)presented experiences from initiatives on environmental restoration in Rohingya Impacted landscapes at  Kutupalong Mega refugee Camp, Ukhiya in Bangladesh. The last session on mainstreaming faecal sludge management brought Warangal (India), Waling Municipality (Nepal) and Faridpur (Bangladesh) to discuss practical implementation issues, including operation-maintenance and finances, of the fecal sludge management system.
Mr Pravenjith KP from Paradigm Environmental Strategies (P) Ltd; Ms Soumya Chaturvedula and Dr. Monalisa Sen from ICLEI South Asia, Mr. Ali Mohammad Rezaie from International Centre for Climate Change and Development (ICCCAD) and Mr Dhawal Patil, Ecosan Foundation joined as an expert. The detailed peer learning report is attached as an annex.
The sessions provided an excellent opportunity for cities to capitalise on a diverse knowledge base, highlight latest regional developments, and discuss good practices and identify key lessons. Dr D.P Singh, Project Coordinator, Shimla Municipal Corporation acknowledged the importance of such a platform and mentioned "this is a very good initiative by ICLEI South Asia to bring cities together to share-all cities have some or the other thing that can be picked-up and adapted". Similarly, Mr. Vaseem Akhtar from Mandi reiterated the importance of cross-learning and said "Considering that Mandi in India and Waling from Nepal are both located in hilly terrains of Himalayas, initiatives undertaken by cities in Nepal like Waling Municipality on faecal sludge management seemed to be doable". Mr. Upendra Khanal, Dhankuta Municipality from Nepal also mentioned that initiatives and learnings on solid waste management from Shimla Municipal Corporation were very useful in their context and would like to know more about it. Md. Shariful Islam, Chief Engineer, Rajshahi City Corporation found the session on Nature-based Solutions (NbS) very useful and interesting as the city is looking forward to improving its green landscapes and ecosystems. Also Dr. Tariq Bin Yousuf, Project Director, Urban Resilience Project, Dhaka, Bangladesh found the initiative useful and interesting.
It is envisaged that scaling the various successful initiatives through systematic knowledge exchange and learning among cities will bring substantial change across the region. Also, it will help to identify future necessary support for sustaining the momentum and cascading knowledge brokering opportunities.