ICLEI South Asia offers to partner with China to bring environmental technologies to Indian cities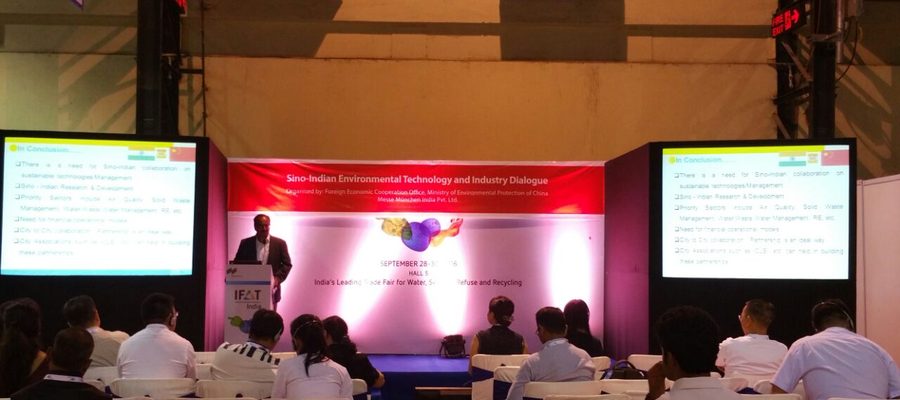 This year, IFAT India, a leading environmental trade fair for water, sewage, refuse and recycling has been hosted in Mumbai from September 28 – 30, 2016. The platform witnessed government representatives, industry leaders and non-profits discussing approved and innovative environmental technologies that can help tackle issues of solid waste, water management and air pollution.
This year, as a special and in order to facilitate bilateral cooperation and enhance partnership between Chinese and Indian Industries, the Foreign Economic Cooperation Office, Ministry of Environmental Protection (MEP/FECO) organised the Sino-Indian Environmental Protection Technology and Industry Dialogue within the framework of IFAT India on September 28, 2016. Presenting ICLEI's experience in building resilient cities, at the event, Emani Kumar, Executive Director, ICLEI South Asia offered to partner with China to bring potential and robust environmental technologies by leveraging Sino-India city to city collaborations.
The varieties of technologies for the solid waste management, water supply, sewerage were presented and their feasibility and cost implications in India were discussed during the event.