ICLEI South Asia to manage the Secretariat of the Asia LEDS Partnership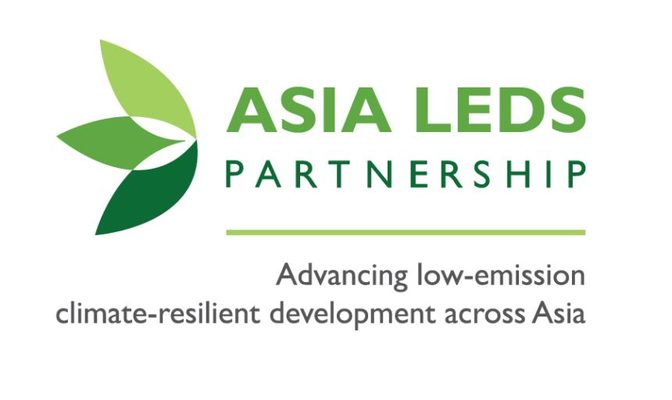 ICLEI Local Governments for Sustainability – South Asia, in partnership with ICLEI South East Asia and ICLEI East Asia, has been awarded the management of Asia LEDS Partnership Secretariat. The Asia LEDS Partnership Secretariat has been managed by consulting firm ICF International, as lead implementer of the USAID Low Emissions Asian Development (USAID LEAD) program, since 2012. Services have been sub-contracted to ICLEI by USAID LEAD to carry forward the Secretariat and further strengthen the Partnership.
The Asia LEDS Partnership is a voluntary regional network of individuals and organisations from the public, private, and non-governmental sectors active in designing, promoting, and/or implementing low emission development strategies (LEDS) in Asia. It is one of three regional platforms of the LEDS Global Partnership, an initiative of more than 120 countries and international programmes, first launched in 2011.
ICLEI was shortlisted after a full and open competition where 29 organisations had expressed their interest to provide secretariat services for the Asia LEDS Partnership. Primary tasks under this role include:
• Communications and outreach
• Support for activities and events
• Fundraising and resource mobilization
• Membership services
• Maintenance of governance processes
• Training coordination
• Monitoring and evaluation
The geographical focus of Asia LEDS Partnership is countries within the sub-regions of East Asia, Southeast Asia, South Asia, Central Asia, and the Pacific.
Presently, the Partnership is seeing a smooth, gradual transition to ensure that the Partnership, and its Secretariat, remains an effective regional network for years to come. ICLEI offices are excited to take on this new role to advance the development of country-led strategic plans in the Asian region to promote economic growth while reducing greenhouse gas emissions, without causing trade-offs to other environmental pressures. ICLEI will seek to further the Asia LEDS Partnership vision: to help countries adopt and implement LEDS and green growth practices.
For more information on the Asia LEDS Partnership, please visit: www.asialeds.org