ICLEI's toolkit helps more cities become resilient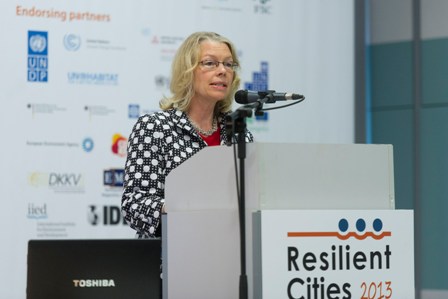 Following the successful testing in three Indian cities of the ACCCRN toolkit, a climate resilience planning tool developed by ICLEI South Asia and ICLEI Oceania, six additional cities in South Asia embarked on the 12 months journey that will result in the development of a City Resilience Strategy to be incorporated into the city's planning processes.
Barisal, Singra and Mongla in Bangladesh, and Shillong, Leh and Panaji in India are part, together with four additional municipalities in the Philippines and Indonesia, of the new batch of cities that, supported by ICLEI South Asia, will go through the different phases of the toolkit, from engagement with local stakeholders, to assessment of impacts and of vulnerabilities, to planning and implementation of a resilience strategy.
"The Rockefeller Foundation and our partners are committed to building a more resilient future. With the completion of the new Guide and Toolkit, this marks an important milestone in efforts to scale up ACCCRN initiatives to more cities and new countries everywhere so that they can prepare for and enable a swifter recovery to shocks and stresses that are only going to increase in frequency and scale" said Heather Grady, Vice President of Foundation Initiatives at the Rockefeller Foundation, speaking at Resilient Cities 2013.