IMT-GT Summit Leaders Approve Sustainable Urban Development Framework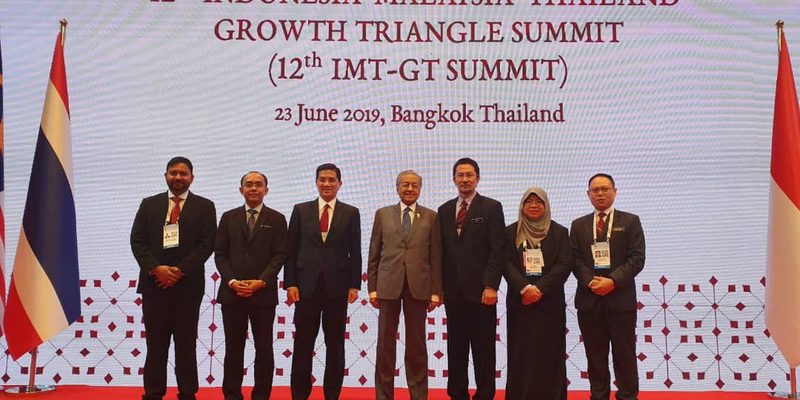 Leaders of three countries, meeting at the Indonesia-Malaysia-Thailand Growth Triangle (IMT-GT) summit, approved and endorsed the Sustainable Urban Development Framework (SUDF) on the 23rd of June 2019 in Bangkok. ICLEI had provided technical support for the preparation of the SUDF.
The Indonesia-Malaysia-Thailand Growth Triangle (IMT-GT) is a sub-regional economic cooperation programme, aimed at spurring economic development in the participating provinces and states in the three countries. It focuses on enhancing trade and investment opportunities and tourism, and on strengthening infra¬structure links and institutional arrangements, amongst others, to achieve the vision of "an integrated, innovative, inclusive & sustainable subregion by 2036".
In the spirit of the same vision, ICLEI provided technical support to the Center for IMT-GT Cooperation (CIMT) for preparing the SUDF, on the direction of the leaders of the three countries to scale up successful Green City Action Plan models. The SUDF includes and refers to the entire development and monitoring framework that will support the identification of action plans, definition of their scope, mode of implementation and impact. It will enable the development of a green city network and implementation of actions that are coherent and in line with local, provincial, national and regional, as well as international priorities.
The SUDF addresses the unique development status of the cities and provinces/states of the IMT-GT. The framework has a planning horizon extending from 2019 to 2036, consisting of three five-year implementation phases (2019-2023, 2024-2028 and 2029-2033) and a final three-year implementation phase (2034-2036).
The framework is the result of in-depth consultations with 14 provinces and 28 cities of the IMT-GT. It focuses on the key sectors of water supply, wastewater management, municipal solid waste management and energy, besides transport and biodiversity, with the aim of supporting sustainable, climate-resilient economic growth of the region. These key sectors were identified by the member states and provinces. Based on the responses received from progressive member states and cities, 14 actions covering six themes have been identified as priority actions. The implementation of these initiatives requires a total investment of US$16.93 billion from 2019 to 2036.