Kochi Develops its City Biodiversity Index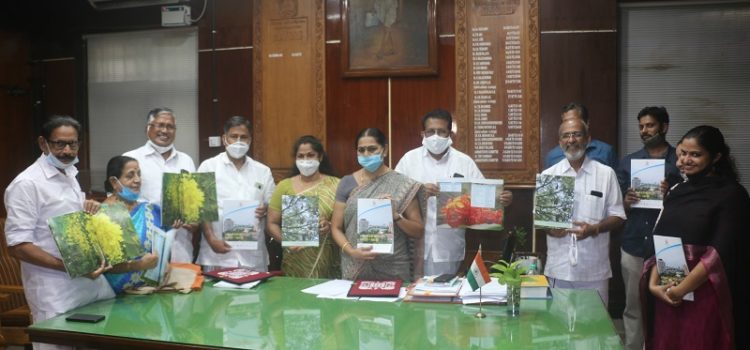 Kochi has become one of the few cities in India to have a City Biodiversity Index (CBI), after Hon'ble Mayor Mrs. Soumini Jain released the CBI report in September. The city has secured a robust score, following an evaluation of 23 indicators in the index.
Kochi's CBI has been prepared with support from ICLEI-Local Governments for Sustainability, South Asia, under the INTERACT-Bio project, which is being funded by Germany's Federal Ministry for the Environment, Nature Conservation, and Nuclear Safety. ICLEI South Asia is implementing the project in the city, in collaboration with the Centre for Heritage, Environment, and Development (c-hed), with the Kochi Municipal Corporation (KMC) as a project partner.
Kochi's CBI shows that it has a large number of native species, especially in the backwaters. Though the city is biodiverse, it faces several challenges being posed by increasing urbanisation and population growth. However, there are robust mechanisms for the governance and management of biodiversity. The KMC's determination to protect and increase the city's biodiversity wealth is exemplified in initiatives such as the development of the CBI, which is also part of the Climate Smart Cities Framework 2.0 that has been launched by the Ministry of Housing and Urban Affairs, Government of India.
The 23 indicators that have been evaluated in the CBI will help Kochi to mainstream biodiversity conservation into urban planning. The index will be revisited after five years to map the city's progress.