Kurseong now an ICLEI member!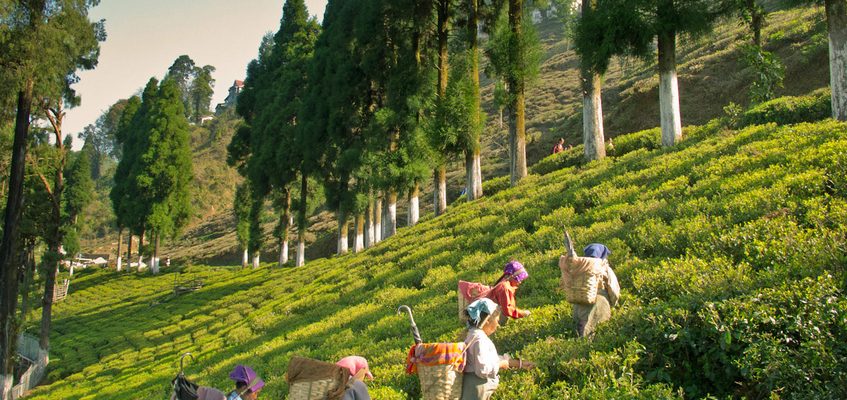 Best known for its formidable league of tea estates and a rush of Raj-era boarding schools, Kurseong is a tiny and bustling hill town 32 Km south of Darjeeling, West Bengal and now is ICLEI's newest member in the South Asian region. The word Kurseong means – the place of White Orchid. Because of its lower elevation, Kurseong enjoys milder and very healthy climate throughout the year.
Kurseong is currently a part of the Rockefeller Foundation funded Asian Cities Climate Change Resilience Network (ACCCRN), working towards improving their climate resilience and protecting themselves from projected impacts of climate change. Through this project, Kuresong aims to develop a Climate Resilience Strategy for the city and to acquire greater awareness and knowledge about potential climate risks for its urban systems at local level by engaging with stakeholders and thereby planning better for climate change impacts in the town. Recently Kurseong municipality has implemented phase 2 of the ICLEI ACCCRN process wherein identification of key areas which have already been impacted by various reasons other than climate change and how those impacts can be aggravated by climate change was discussed by the city representatives. Solid waste management, Sewerage & drainage and water supply were identified as the fragile urban systems for the town, the risk assessment for which has already been undertaken.
In subsequent phases, identification of areas in the town that are vulnerable to the expected climate impacts and assessment of the adaptive capacities of the affected urban actors will be done. Based on the information, some resilience measures will be identified to address the climate risk and vulnerability.
More information on the ACCCRN Project can be found here.