Lighting the roads of Thane in an energy efficient way – ESCO street lighting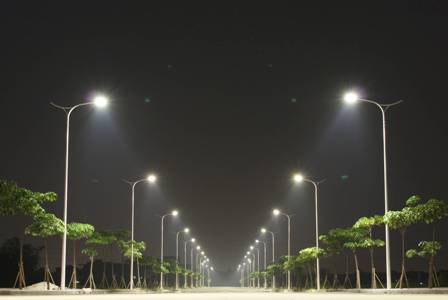 ICLEI South Asia will provide lead services to assist in structuring and developing an Energy Service Company (ESCO) project for 10,000 street lights for improving the illumination level of the city of Thane; ensuring large scale energy efficiency in municipal street lighting, modernising and ensuring the proper operation and maintenance of street lighting services in the city; with the sole aim of reducing the energy burden of the service.
Street lighting is an essential service provided by the Urban Local Bodies to the city and its people. Numerous issues such as lack of optimisation and technological upgradation not only affect the quality of services, but also put an extra burden on the energy demand of local government services and subsequent increase in costs. The European Commission funded Promoting Low Emission Urban Development Strategies in Emerging Economy Countries (Urban LEDS) project, implemented by ICLEI South Asia and UN-Habitat in eight Indian cities, is assisting the city of Thane in adopting Low Emissions Development measures through knowledge transfer and provision of technical expertise; the ESCO project for street lighting is one of the activities carried out under the project.
ICLEI South Asia has sought the services of a technical consultant who will provide support in assessing the techno-economic feasibility of the ESCO project, developing the necessary tender documentation and subsequently managing a competitive bid process for selecting the ESCO.