Mayors of Tamil Nadu in Seoul for World Mayors Council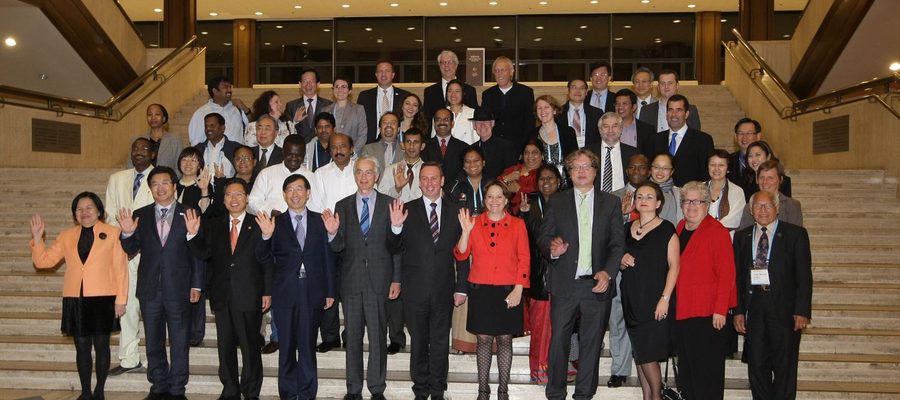 A delegation from the government of Tamil Nadu, the mayor of Thimphu, and the deputy mayor of Matale recently visited Seoul in the Republic of Korea to attend the World Mayors Council on Climate Change, as well as the official inauguration of the ICLEI East Asia Secretariat on 19 October 2012.
Mr. Kinlay Dorjee, mayor of Thimphu, Bhutan spoke in a session that dealt with how to secure a sustainable energy future for East Asia's cities, and how to enhance global city-to-city cooperation.
Mr. V. V. Rajan Chellappa, mayor of Madurai, and Ms. Vijila Sathiyanandh, mayor of Tirunelveli Corporation spoke to participants on climate, energy and citizen engagement. The mayor and municipal commissioner of Salem; the commissioner of Tirunelveli and the mayor of Thoothukudi attended the dialogue and opening ceremony.
The Council concluded with the 2012 Seoul Declaration of Local Governments on
Energy and Climate Mitigation which envisions advancing energy and emissions savings in both municipal operations and at the community level, encourages reporting to Mexico City Pact and carbonn Cities Climate Registry, and foresees a global review in Nantes in 2013.