Meet Laasya Bhagavatula – Manager (Urban)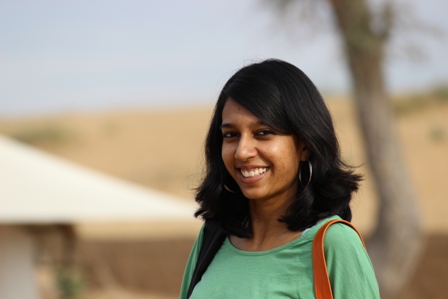 Having completed five years in ICLEI this month, Laasya is from an architecture and sustainable building design background. She is an integral part of the Urban team here at ICLEI South Asia and focuses primarily on projects related to sustainable built environments.
What has your contribution to city governments been through ICLEI?
The more you work in the sector, the more you realise that the philosophy of ICLEI to enable local action by working hand in hand with local governments is an apt one. Spending time to understand specific city contexts and needs, encouraging learning exchange between cities help in tailoring specific, implementable solutions (be it pilot implementation, awareness programmes or strategy preparation). During my time at ICLEI, I've had the opportunity to be a part of different teams focusing on different issues. In the past three years, I've been primarily involved in projects focusing on the built environment and transport, ranging from nationwide assessment projects to national level policy review projects. With an increasing focus on these sectors due to their energy consumption and emissions generation, it has been a particularly good time to be involved in this kind of projects.
How has your experience of working with ICLEI been so far?
No two days at ICLEI are the same, since the nature of the work one gets involved in and the focus of each project varies based on the subject at hand and the needs of our member or project cities. Working with city governments brings its share of challenges as we have to adapt ourselves to the pace and working conditions of each city.
What, according to you, makes ICLEI a great place to work at?
The diverse colleagues, the range of work that one gets pulled into, and the opportunity to interact closely with the stakeholders and decision makers at the local level who influence and impact action towards sustainable development on ground.