Meet Nikhil Kulkarni, a Sustainability Champion at ICLEI South Asia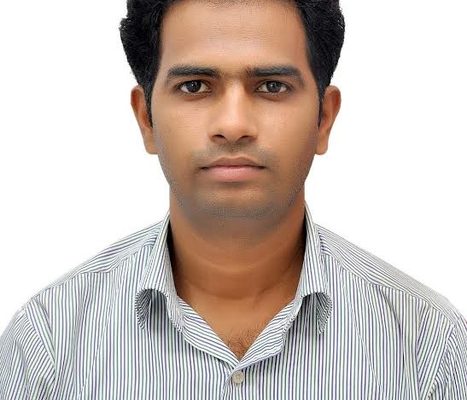 In conversation with Nikhil Kularni, Senior Project Officer at ICLEI South Asia based in Thane, who shares his journey with the organization and the experience he has gained. Edited excerpts:
Tell us a little bit about your journey at ICLEI and how you have been able to put into practice your knowledge and skills.
I joined ICLEI – South Asia in July 2013. In addition to a long-term project on Adopting Integrated Urban Water Management in Indian Cities I worked on other projects like Promoting Low Emission Urban Development Strategies in Emerging Economy Countries, Smart Cities Mission, Earth Hour City Challenge, Solar Cities, Urban Resilience and Informality, Asia-Pacific Forum on Urban Resilience and Adaptation 2016, Integrated Rural Urban Water Management for Climate Based Adaptations in Indian Cities. During my journey with ICLEI, I got the opportunity to interact with cities from across the globe to understand their development strategies, environmental issues and strengths.
Being an Environmental Engineer I focused on practicalities of the problem, its causes and the applicability of a solution using an innovative approach. Interdisciplinary knowledge and problem solving skills helped me a lot throughout the projects. I was able to apply my technical skills while executing on ground implementations in various cities in the water and energy sector. All these experiences helped me gain valuable knowledge and enrich my skills.
You have worked primarily with Maharashtrian cities. What are the common challenges that you see that cities in this state are facing and what solutions do you think they should focus on to build climate resilience and develop sustainably?
Most of the cities in Maharashtra are on express roads of development especially which it comes to augmenting aspects like basic infrastructure, and Industrial potential. At the same time, they face the challenges of a growing population, stress on ecosystem services, degradation of natural resources, to name a few. In addition to a keen water challenge, this state is facing air pollution related problems too. Climate change and associated problems like change in rainfall and cropping patterns, floods, droughts, heat wave and increased demand of energy stand as prominent issues for the state and local government in recent years.
Cities should work using a comprehensive approach and adopting the principle of inclusiveness while planning and implementing any project/policy. The sustainability angle, stakeholder engagement and related on ground implementations will help them to tackle present problems while at the same time reducing the risk of any new problems from existing solutions that may arise in the future. State and local authorities should focus on an integrated institutional approach and not to work in silos. Cities, rather everybody, must keep in mind that sustainability was the need of yesterday and we are already late.
Throughout your time working in the field of Sustainability, what is the one experience that stands out for you in terms of seeing your work come to fruition?
In the field of sustainability, on ground implementation and its replication is the most encouraging experience for anybody. In my view, applying ideas and concepts on the ground, is a great lesson for cities. All the pilot projects implemented by ICLEI – South Asia in various cities are based on stakeholder engagement and have built a sense of responsibility and ownership among the beneficiaries. Based on the successful implementations and its results local authorities have proposed to replicate or scale up these initiatives. For example, Solapur city has proposed recharge of 200 bore wells, execution of decentralized sewage treatment plants with planning for reuse and recycle. Ichalkaranji city is working on decentralized sewage treatment plants, cleaning of polluted streams. Thane city is planning for energy efficiency and making the renewable energy switch in more schools and buildings. These are the efforts that encourage me and are the reason for me continuing to work in the field.