Now a study that provides a hands-on approach for implementing Urban NEXUS solutions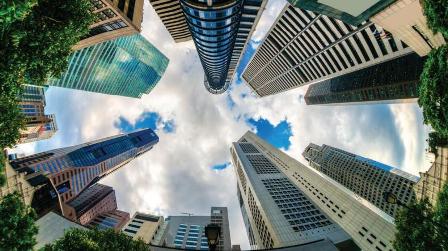 GIZ (Deutsche Gesellschaft für Internationale Zusammenarbeit GmbH) and ICLEI – Local Governments for Sustainability are pleased to announce the publication of their joint study, "Operationalizing the Urban NEXUS: Towards resource efficient and integrated cities and metropolitan regions". The study highlights benefits of Urban NEXUS approach for resource optimization in cities around the world.
The pioneering study was carried out on behalf of the German Development Cooperation. It builds upon the Federal Ministry for Economic Cooperation and Development's (BMZ) and GIZ's work on the NEXUS approach over the past four years and upon established concepts and practices of integrated planning to provide city makers with a framework for integrated and sustainable urban development.
The study "Operationalizing the Urban NEXUS" is founded on pioneering experiences from cities all over the world that have recognized the crucial interlinkages between sectors such as water, energy and food – now commonly understood as the "Water-Energy-Food security NEXUS" . Going beyond the Water-Energy-Food NEXUS, the examples in this study integrate a variety of strategic urban resource sectors and services ranging from combining sustainable urban transportation with inclusive housing and employment schemes, to coupling waste management with energy production, and sanitation solutions with social inclusion and biodiversity conservation.
Such innovative solutions have broken the barriers between sectors and stakeholders, and between institutions and levels of government involved in their conception and implementation. Given the wealth of global examples to learn from, this study developed a transferrable and action-oriented methodology to operationalize such practices of organizational and resource optimization in urban and metropolitan regions.
Read the Executive Summary here.
Click here to download the study.