Peer Exchange on Finance and Investable Climate Action Planning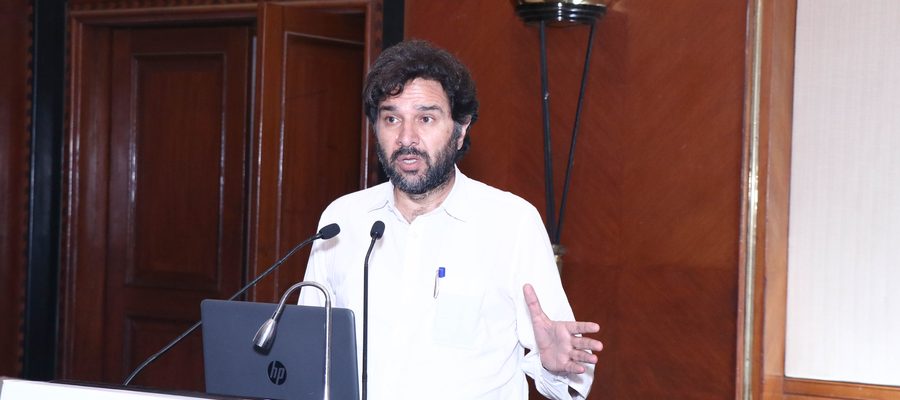 On behalf of the Global Platform for Sustainable Cities Resource Team, ICLEI organized the session Peer Change on Finance and Investable Climate Action Planning as part of the Resilient Cities Asia Pacific 2019. The session was supported by the Resource Team comprised by World Resource Institute, C40 and ICLEI – Local Governments for Sustainability.
The Global Platform for Sustainable Cities is a platform that supports cities by providing high-level technical assistance on urban resilience planning and actions.
Maryke van Staden, Manager of Low Emission Development Pathway, ICLEI World Secretariat, shared some key messages from the 2nd High-level Ministerial Dialogue on Climate Finance:
Public climate finance has increased, yet adaptation finance represents only a small share;
Comprehensive approaches and development of adequate metrics for the measure of adaptation across sectors, as well as the strengthening of local capacity to carry out adaptation projects are prerequisites to adaptation financing;
Enhanced transparency of support and emerging mandatory and voluntary climate-related financial disclosures are important;
Ministers of finance play an important role via country-driven budgetary and fiscal policies; and
There is need for overarching dialogue involving multilateral stakeholders.
Climate finance flows should be tracked regularly to accurately measure impact.
Cities face huge financing gaps due to lack of capital, high local interest rates, and overemphasis on large-scale projects.
Rohit Sen from Bettervest presented the crowdfunding business model, which has been successfully used in 79 projects with impacts across 18 countries, as a new possibility for climate action planning at the sub-national level. The model allows individuals making joint small investments in projects, and receives product samples and/or financial returns.
Ulka Kalaskar, Chief Accounts Officer, Pune Municipal Corporation, India and Tikendar Panwar, Former Deputy Mayor, Shimla Municipal Corporation, India shared their insights from a city perspective.
Dr. Virinder Sharma, Senior Urban Development Specialist of the Asian Development Bank shared the main points on climate related bankable projects. He suggested local governments to move beyond showcasing "cosmetic" projects with clear visions and plans, and ensure climate projections are embedded and reflected urban infrastructure designs.
The second part of the peer-to-peer exchange workshop of the Global Platform for Sustainable Cities (GPSC) brought together representatives from GPSC cities in Asia like Vijayawada, Jaipur, Mysore, and Melaka, including Alor Gajah Municipality and Hang Tuah Jaya Municipality. It helped to share their local sustainable urban planning practices to developing climate-related bankable projects.
The aim of the session was to present and explore relevant developments on accessing finance, share experiences and exchange lessons learned. The city representatives and financial experts came under roof to discuss access to climate finance.
During the session, Ranjith Kumar, Assistant Executive Engineer of Mysore Municipal Corporation shared innovative projects implemented in Mysore including zero waste management system, compost processing units, smart metering and photo billing for water supply and so on.
Talking about the challenges, Koneru Sreedhar, Mayor of Vijawada Municipal Corporation said, "The main challenge for our city is to access financing but we are exploring public-private partnerships as a means for resource mobilization."
Ulka Kalaskar, Chief Accounts Officer of the Pune Municipal Corporation, discussed Pune's experience with municipal bonds to fund a water supply project. As Pune was the first city in India to use municipal bonds, Kalaskarprovided guidance on how to improve a city's creditworthiness to become eligible for municipal bonds as well as the challenges Pune faced throughout this process.
The core messages from the session were that there should be strong strategies backed by sustainable financial model along with legal and institutional set up and projects should be started at pilot levels and if successful, then they can be replicated and scaled up.
While sharing best practices, Rajiv Garg, Chief Engineer, Jaipur Municipal Corporation, shared the biogas technology in Jaipur, describing it as a cheap energy source and an effective way to manage waste.
Participants also formed into small groups to have further discussions on their challenges and solutions on finance and investable climate action planning.
(Written by Yuting Chang from ICLEI East Asia Secretariat and Subuhi Parvez from ICLEI South Asia Secretariat)