Producing biogas from solid waste will help us build capacities: Mr. Md. Zannatul Ferdous, Mayor of Singra Municipality, Bangladesh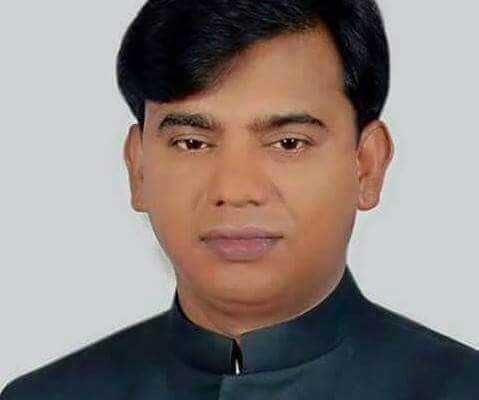 Singra Municipality is a Member of ICLEI for two years now. The city in Bangladesh is more vulnerable to climate change than ever, facing erratic rainfall and extreme events of floods and droughts. However, through the years, Singra has initiated certain steps to build resilience and combat climate change. In this interview, Mr. Md. Zannatul Ferdous, Mayor of Singra suggests a few such initiatives that the low lying city has taken. Edited excerpts:
What steps is the city government taking to make its people climate resilient?

At present, climate change is one of the major challenges for Bangladesh that as per my knowledge is the eighth vulnerable zone in the world. Considering the same, Singra Municipality is taking many initiatives to make the city climate resilient. "Tree plantation" is one of those. Now, we are also trying to carry out all the development work in an environment-friendly way that includes installation of solar panel based street lights instead of electric lamps, use of energy saving bulbs instead of normal high voltage bulbs, among others. We are also taking an initiative for river dredging to make the rivers siltation free so that we can reduce floods.
How do you think your collaboration with ICLEI South Asia has and will help in making the city more sustainable?

ICLEI South Asia is a great organisation and has been initiating many activities to make its Member cities sustainable. After a joint collaboration with ICLEI South Asia, we realized in depth the issues on climate change and their impact. In fact, most of our citizens didn't know about the impacts and we can even say that there was "zero awareness" among the people. During implementation of ICLEI-ACCCRN project, ICLEI South Asia organised some awareness building programmes in Singra and that increased our knowledge on how to respond and what could be the adaptation measures to make Singra climate adaptive. I hope ICLEI South Asia and Singra Municipality will continue to collaborate for long time and I appreciate their contribution in making our city more sustainable.
How is the Small Grant Programme expected to help the city build its resilience and help people fight climate vagaries? Could you give some details of projects planned under the programme.

Under the Small Grant Programme, we have designed a project on producing biogas by establishing a sustainable solid waste management system. Truly speaking, we possess very limited knowledge and technical capacity both in managing solid waste and its proper utilization. People are dumping waste into the roads, into the drains and in any places where they can. This situation is making us worried day by day. Since Singra is a low lying area and situated within river flood plains, we also face floods almost every year. When the city is flooded, the water is contaminated with this solid waste, thus posing health risks. Sometimes, market areas get water logged because of heavy rain as the water does not discharge properly. An assessment of ICLEI-ACCCRN process identified that if we collect this solid waste from door-to-door and make people aware in a climate adaptive manner then it will be a great achievement for us.
Therefore, we have planned to produce biogas from solid waste and provide it to the households. The project will help us in building our capacities also and finally we will be able to establish a solid waste management system in Singra Municipality. I am grateful to ICLEI South Asia for the assessment and for giving us Small Grants Fund.