Replicating Green Pilgrimage Network's knowledge to strengthen the base for HRIDAY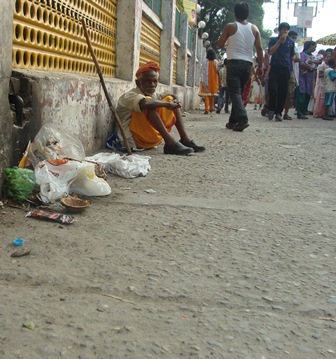 In December 2014 the Minister of Urban Development Mr. M.Venkaiah Naidu announced the sanctioning of 5000 million rupees for 12 cities under the National Heritage City Development and Augmentation Yojana (HRIDAY) scheme. The cities selected under this scheme are Varanasi, Amritsar, Warangal, Ajmer, Gaya, Mathura, Kanchipuram, Vellankini, Amaravati, Badami, Dwaraka and Puri. He said, "HRIDAY seeks to promote an integrated, inclusive and sustainable development of heritage sites, focusing not just on maintenance of monuments but on advancement of the entire ecosystem including its citizens, tourists and local businesses."
All the heritage cities selected are pilgrim centres and have temple authorities which are, at times, bigger than the local governments. Any projects that would be undertaken have to be conducted carefully, taking the confidence of multiple stakeholders in place. Care should be taken that the money pumped in through this scheme should be used in such a way that there is sustainable development of the cities and the environment and architecture of the city is given due importance. The problem with most of the pilgrim cities is that quite often there are more visitors in particular seasons and the cities are not designed to handle this increasing volume and thus fail to provide the basic municipal services.
ICLEI South Asia has developed a network over the last few years known as Green Pilgrimage Network (GPN) Indian chapter, which has now been concluded, with support from Alliance of Religious and Conservation (ARC), Centre for Hindu Studies, University of Oxford (The Bhumi Project) and EcoSikh. The India chapter of the GPN was launched in Hyderabad in October 2012 in the presence of many religious leaders of various faiths. The aim of the project was to help different faiths make their holy cities and sacred sites as environmentally sustainable as possible, based on their own beliefs and convictions. In India, six cities – Leh, Nizamuddin, Muni Ki Reti – Rishikesh, Ujjain, Nanded and Old Goa were selected in the initial phase of the project. Environmental assessments and financial opportunity guidelines of four cities have been completed and a handbook called GPN India handbook has been published.
One of the key takeaways from the GPN project is that there is a greater need for motivation and capacity building of the pilgrimage site authorities towards environmental conservation. Also it has been observed, as most cities are small, the data available is limited and is uncertain because of lack of coordination between the city authorities and religious site authorities. ICLEI South Asia's previous experience in working with pilgrim cities can definitely help in HRIDAY and can act as an essential base to go deeper into the study of the pilgrim cities.