Replication of the SUNYA project in more wards and generating compost from wet waste – Coimbatore makes commendable progress!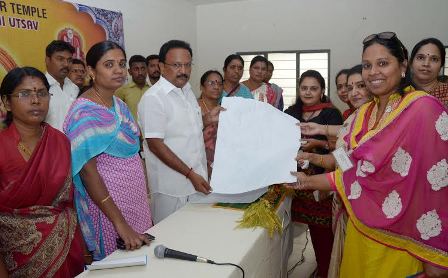 Inspired by the success of the SUNYA project in R.S Puram in Coimbatore, residents of Bharathi Park led by Bharathi Park Ladies Association have begun the process of segregation of waste at source by launching the SUNYA-Towards zero waste in South Asia project, in the presence of Mayor P. Rajkumar, who promised the support of Coimbatore City Corporation. Around 200 houses from Bharathi Park and nearby areas will be a part of this process.
The residents will get bins and bags for segregating waste. The ITC under its Wealth out of Waste programme would be collecting the dry waste from the residents. This initiative originates from the implementation of the SUNYA project in R.S Puram, where door to door collection of segregated waste has led to the removal of bins in the area.
While the civic body's garbage is piling up without being treated elsewhere, Ward no. 23, where the SUNYA project has been implemented, has set a record of generating one tonne compost using the recyclable wet waste produced by residents. This manure was packed into half kg packets and distributed to the residents free of cost. The sanitary workers have also benefitted from this as they have earned up to Rs. 3.97 lakhs so far due to the 123.68 tonnes of recyclable waste. According to official reports, 89 bins with various capacities have been removed from the streets of RS Puram with increase in the awareness on source segregation among households and commercial establishments.
"Very soon we will implement the project in other wards as well and look to produce more organic manure which would be sold to people at a cheaper cost", said P. Rajkumar, Mayor of Coimbatore.
The SUNYA- Towards zero waste in South Asia project intends to introduce the concept of zero waste into 7 municipalities of South Asia, encouraging the adoption of the '3R' principle of waste management- reduce, reuse and recycle. It will help to reduce the pressure on cities for the disposal of waste in landfills and provide them with sustainable alternatives of waste management through pilot demonstrations.
Read more about the project's South Asian activities.