Role of Cities in Biodiversity Conservation Discussed at CBD-COP14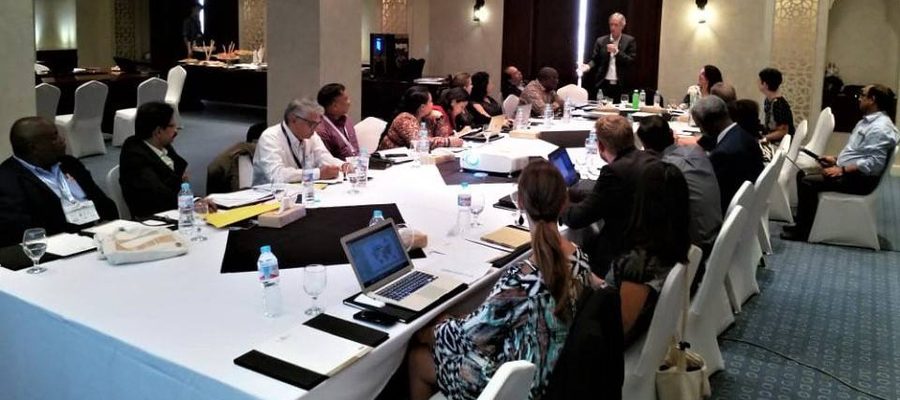 ICLEI South Asia participated in the 6th Global Biodiversity Summit of Local and Subnational Governments at the CBD-COP14, UN Biodiversity Conference, organised at Sharm-El-Sheikh, Egypt. The Summit was organised by ICLEI-Local Governments for Sustainability, nr4SD, Secretariat of Convention of Biodiversity and Government of Egypt.
The Summit deliberated on issues pertaining to biodiversity conservation across the globe and the need for cities to take a leading role in the same. One of the main points of discussion at the Summit was on mainstreaming biodiversity conservation into energy, infrastructure and health. The project city of Kochi, along with State Biodiversity Boards of Kerala and Goa also participated in the event.
Mr. Sabu A Bhasakaran, Chairman Standing Committee on Welfare, Kochi Municipal Corporation highlighted the significance of nature based solutions with specific reference to Kochi. Nature based solutions and biodiversity mainstreaming into urban planning will help to take the city of Kochi on the path of sustainable urban development.
A project meeting of the Interact: Bio project was also held at Egypt.
Mr. Bhasakaran participated in the same and informed the project advisory committee about the project progress. The committee was very satisfied with the work being carried out by ICLEI South Asia through the project and expressed great appreciation with regard to the work planned ahead.
Dr. S C Joshi, Chairperson Kerala State Biodiversity Board and Dr. Pradip Sarmokadam, Member Secretary, Goa State Biodiversity Board were also part of the meeting.