Smart City Mission: Jaipur's journey led by integration and innovation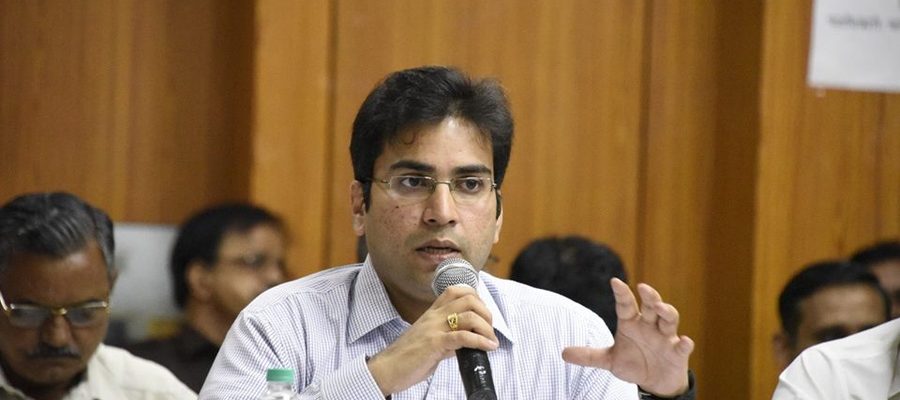 Sandesh Nayak, IAS, is the Chief Executive Officer of Jaipur Smart City Limited that is a special purpose vehicle (SPV) created under the Smart City Mission, as directed by the Government of India. In this conversation with ICLEI Local Governments for Sustainability South Asia, he talks about the Pink City's plans for the Smart City programme and the challenges that lie on the road ahead. Edited excerpts:
What are Jaipur's focus areas to make the city smart and sustainable?
Jaipur Smart City Limited (JSCL) is taking up projects mentioned under the Smart City Proposal approved by the GoI. This SPV is taking up project independently as well as in convergence from line departments that include Ministry of Tourism, Public Health Engineering Department (PHED), PMC consultants, RTO, and others. JSCL is focusing more and more on stakeholders' role in the process of building smart cities.
JSCL is now taking up initiatives in line with the Government of India's Smart City Mission.
For heritage conservation, two work orders amounting to Rs 14.62 crore and 1.80 crore have been issued for conservation of heritage bazaars in the walled city and Adaptive Reuse of Rajasthan School of Arts respectively. A project for solar roof top paneling has also been installed, amounting to Rs 81.0 lakh with capacity of 100 KWP.
The SPV has now tendered four major bundled projects for the area-based development that includes smart roads that have cameras, Wifi hotspots, VMS, ITMS etc; smart class rooms with biometric attendance, smart board, tablets for students etc, smart solid waste sorting centre for the city, multi-level car parkings, and operation and maintenance of toilets.
What initiatives is the city focusing on presently to make the city smart and sustainable?
As mentioned above, the projects that we are focusing on involve smart interventions that include road and schools. Also, the smart solid waste sorting center is also a smart intervention with smart technology to serve the Jaipur City and overcome the challenge of waste segregation and to reduce the transit cost and time. This and many other initiatives are being pursued for Jaipur City.
JSCL is also taking up projects for smart parking at few identified places in the Jaipur City. A project in convergence with Department of Tourism is being taken up at an area and includes rejuvenation of the heart of tourism of the Jaipur. Moreover, as a part of convergence projects with other departments, Door to Door Collection, Waste to Energy, Talkatora STP are being coordinated with the Jaipur Municipal Corporation and a project for 24 X 7 water supply in area based development is being pursued with PHED.
What are the challenges that the city is presently facing?
JSCL is in constant talks with Confederation of Indian Industries and other industry experts for the projects and initiatives. The major challenges, however, include retrofitting exciting legacy city infrastructure to make it smart, financing smart city, dealing with multivendor environment, capacity building programmes and reliability of utility services. The Jaipur Smart City Proposal has been made with a stake holding of more than 1500,000 persons. The city is now striving harder to get as many stakeholders on board by organising various activities. Few of these are:
Organising workshops with the industries.
Organising awareness programmes through All India Radio, FM Radio distribution of questionnaire etc.
Taking local residents and shopkeepers on board for every project being taken up by JSCL.