Solapur, now an ICLEI member, finalises pilot project sites for implementation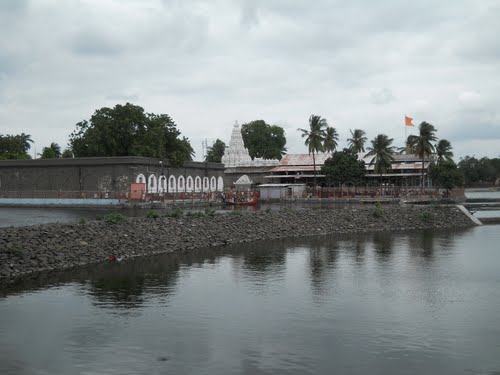 Located in the south-eastern region of Indian state of Maharashtra, Solapur, is also known as "The City of Martyrs" due to the city's active role during the Indian Independence Movement. With an impressive number of sugar factories (33 in total) and the world's second-largest and Asia's largest spinning mill, Solapur is the fourth-largest district in Maharashtra in terms of land area, and seventh-largest in terms of population. We welcome Solapur into the ICLEI family and hope that together we may work towards making the city more sustainable.
Solapur city is one of the 4 cities, across Rajasthan and Maharashtra, in which the European Commission funded project on Adopting Integrated Urban Water Management in Indian cities (AdoptIUWM) for capacity building and undertaking water sector reforms is being implemented since 2013.
ICLEI South Asia is currently working towards implementation of 2 pilot projects to demonstrate the principles of Integrated Urban Water Management in Solapur city. In this regard, ICLEI South Asia recently arranged for a visit by Technical experts to the Pilot project sites in Solapur. Consultations with Mayor, Commissioner and Municipal officials were undertaken; based on which a defunct community toilet complex in Kumtha slum and abandoned bore wells in Neelam nagar complex have been selected for pilot project implementation in the city.
Solapur city has been selected as one of the smart cities by the State government of Maharashtra and Solapur has invited ICLEI South Asia to become a part of the City Level Committee that would be constituted for implementation of the Smart Cities Mission and provide their inputs that would be helpful in making Solapur a Smart City in future.