SUNYA cities to prepare zero waste management action plans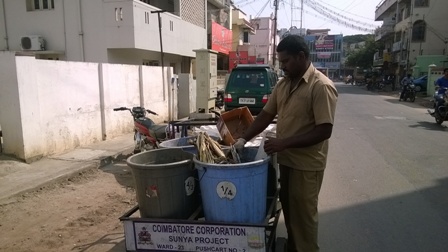 All the seven cities under the 'SUNYA – Towards zero waste in South Asia' project are now in the process of developing their respective Zero Waste Management Action Plans. These plans aim at ensuring the sustainability of the project beyond the actual project period. It will also help in being a stepping stone for the respective cities and paving the path towards formalizing a scientific and sustainable solid waste management system which will further help them in attaining the zero waste status.
All cities are progressing at a commendable pace. The University of Peradeniya is helping Matale, Sri Lanka, to develop the action plan and by mid November it is expected that the city will be able to produce their Zero Waste Management Action Plan. In Phuentsholing, Bhutan, an Indian expert who is also an independent consultant has been assisting in the preparation of the zero waste management action plan which they plan to have ready by the end of November. The project team from ICLEI South Asia will be visiting Shimla and Coimbatore soon and assisting them with their Zero Waste Management Action Plans. Tansen and Hetauda will be preparing an action plan for achieving zero waste in their city as well. In Dhaka, an in house consultant is being used by the North Dhaka City Corporation to develop the plan.
Solid waste management is a major concern for all urban areas. South Asian cities have the benefit of an already existing informal sector which thrives on waste segregation and recycling and reuse. The project 'SUNYA- Towards zero waste' in South Asia intends to introduce the concept of zero waste into 7 municipalities of South Asia, encouraging the adoption of the '3R' principle of waste management- reduce, reuse and recycle.
Click here for more information on the project's South Asian activities.