Training Program on Solid Waste Management in Kishangarh City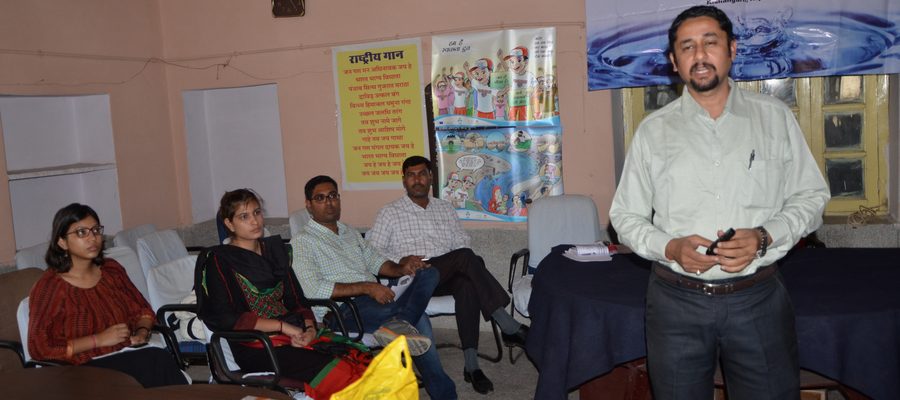 A training program was conducted on door to door segregated waste collection and management under the Integrated Urban Water Management Planning and Implementation project on 11th August in Kishangarh Municipal Council.
The training was headed by sanitary chief officer Kishangarh municipal council and was attended by Municipal officials, sanitary workers and municipal contactors working under door to door waste collection program in the selected two wards.
The training was provided by Mr Suneet Dabke, from Concept BioTech, ICLEI SA and IWP.
The aim was to build the capacity of municipal officials and sanitary workers on waste segregation methods and management techniques. An Interactive exercise with the stakeholders was also conducted.
Various initiatives that are being implemented under Swachh Bharat Mission in Indian cities were presented to the participants.
Dissemination of best practices on solid waste management from different cities around the world and within India was also provided to the participants.
He presented the status of solid waste in Indian cities and impact on water bodies. Information on various methods of composting (wet waste management) and techniques to implement decentralised waste management was also provided.
The municipal council showed its support and appreciated the initiatives by ICLEI South Asia.
The municipal council also agreed to support ICLEI SA for setting up the compost facilities in the wards.