Urban LEDS Energy Efficient street lighting – Request for proposal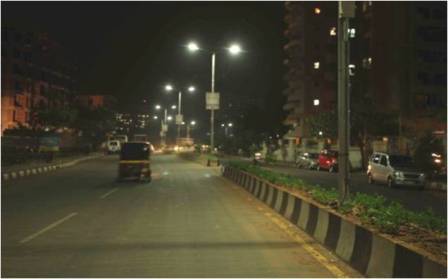 ICLEI South Asia, under the European Commission funded Promoting Low Emission Urban Development Strategies in Emerging Economy Countries (Urban LEDS) project, seeks the services of a technical consultant who will support ICLEI South Asia in assessing the techno-economic feasibility of the ESCO project –being developed by ICLEI South Asia for implementation of 10000 street lights for improving the illumination level of Thane city. The consultant will also render support in developing tender documentation and subsequently in managing a competitive bid process for selecting the ESCO.
Street lighting is an important service provided by Urban Local Bodies. Issues of poor maintenance, lack of optimization and technological up-gradation not only affect the quality of services, but also put an extra burden on the energy demand of local government services and subsequent costs. The technical consultant will aim towards helping ICLEI South Asia minimise these hindrances in Thane city.
Further information on the scope of work and other desirables, can be found here.
All interested firms are requested to send in their Proposals no later than 25th of April, 2014, either through post/courier or E-mail or Fax.
Address: ICLEI South Asia, Ground Floor, NSIC-STP Complex, NSIC Bhawan, Okhla Industrial Estate, New Delhi – 110020, India; Tel: +91 – 11 – 4106 7220/7222/7223/7224/7225/7226;
Email :soumya.chaturvedula@ and iclei.orgashish.verma@ iclei.org
Fax: +91 – 11 – 4106 7221