Urban95 Impact: Tactical Intervention Brings Children and Cheer Back to Udaipur Park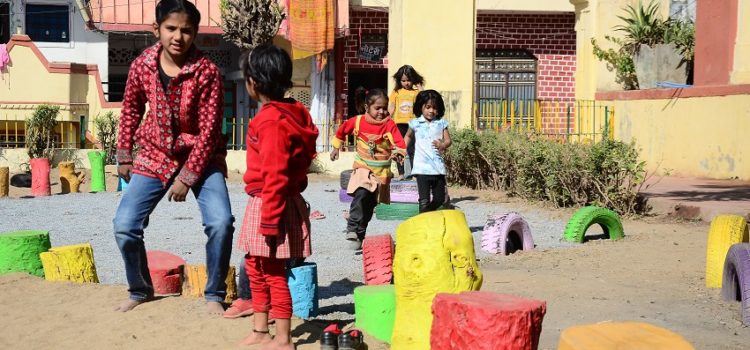 The impact assessment of a tactical intervention, implemented by ICLEI South Asia in a Udaipur park at the end of 2019, shows that it has been an emphatic success.
The objective of the tactical intervention, implemented in December 2019, had been to rejuvenate Meera Park, which had been lying neglected and abandoned due to lack of maintenance and upkeep, and to demonstrate the potential of transforming underutilised spaces into usable areas for young children, while reviving traditional games based on the play-way method.
The tactical intervention was well received by the stakeholders, who included the city authorities, young children and their caregivers residing in the vicinity of Meera Park. Post-implementation, the ICLEI South Asia team studied and documented the impact of the intervention based on comparative sample user counts, photos, video documentation and surveys on a regular weekend, in relation to pre-implementation days.
The collected evidence showed an increase in the footfall of the primary target audience, i.e. young children and their caregivers. The project team also conducted several rounds of interviews with parents and city officials during and after the implementation, for their views on the usefulness of transforming a neglected park into an interactive play area for young children. A video of the implementation of this tactical intervention may be accessed here.