Warm welcome to the Portuguese city of India into the ICLEI family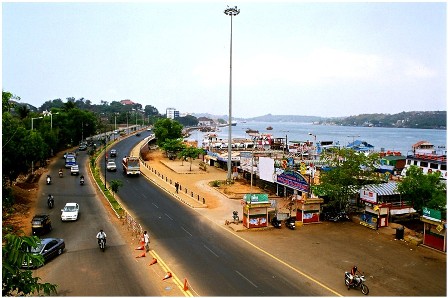 Slung along the banks of the wide Mandovi River, Panaji (also still widely known by its former Portuguese name Panjim), is the newest ICLEI member in the South Asian region. Goa's small and spritely state capital since 1843, boasts its own laid-back brand of originality. Panaji means "land that never floods". It has terraced hills, concrete buildings with balconies and red-tiled roofs, churches, and a riverside promenade. The Baroque Our Lady of the Immaculate Conception Church is located overlooking the main square known as Praça da Igreja (Church Square). Colorful villas, cobbled streets and interesting buildings give Panaji a Portuguese ambience.
ICLEI South Asia has been working with Panaji in helping the city become more resilient as a part of the Asian Cities Climate Change Resilience Network (ACCCRN) project, giving a global platform to the actions and commitments undertaken by the city to move towards a more sustainable future as part of the Earth Hour City Challenge (EHCC) project and the preparation of a Green House Gas inventory as part of the Promoting low emission urban development strategies in emerging economy countries (Urban LEDS) project.