Webinars Showcase Use of Smart Tech in Chinese Taipei's Decarbonisation Efforts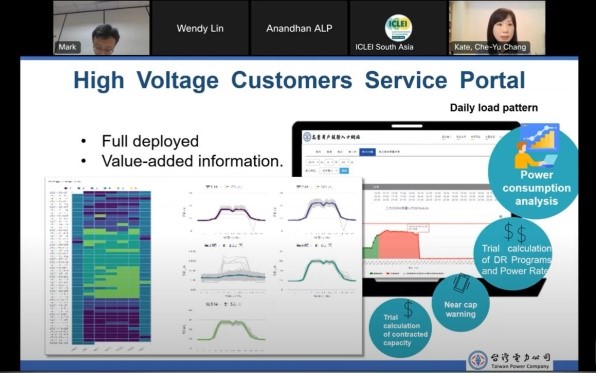 The Asia LEDS Partnership and the Chinese Taipei jointly hosted two Communities of Practice webinars on smart grid technology application and weather information application service in green energy operations on the 12th and 14th of July, respectively. Government officials, representatives of enterprises and scholars were among more than 50 participants from several countries who attended the event to enhance their knowledge of Chinese Taipei's decarbonisation efforts.
The webinar on the smart grid technology applications highlighted the experience of Chinese Taipei's Bureau of Energy and Taiwan Power Company in smart meter deployment, advanced metering infrastructure systems, data applications and demand-side management. In his address on weather information application service in green energy operations, Dr. Jen-Hsin Teng, researcher at Chinese Taipei's Central Weather Bureau (CWB), spoke on climate service needs and priorities for the energy sector under the Global Framework for Climate Services, a global partnership of governments and organisations that produces and uses climate information and services, and presented on the Green Energy Operations Centre at the weather bureau, which is trying to increase public-private cooperation to promote value-added application of meteorological information.
The webinar recordings can be accessed here: