Yet another feather in ICLEI's cap – New member, Gangtok, India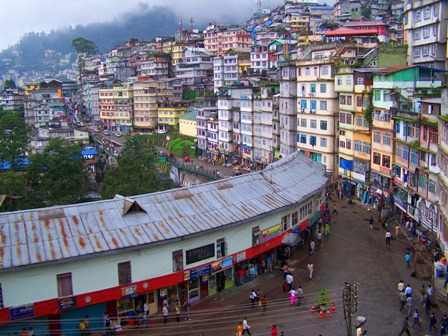 An important centre of Tibetan Buddhist culture and learning, Gangtok, the capital of the state of Sikkim, India, is the newest member of the ICLEI family. Wreathed in clouds, Gangtok is a cosmopolitan town, which, once an important transit point for traders traveling between Tibet and India, is today a busy administrative and business centre and presents an interesting mix of cultures and communities.
"Our city has benefited immensely through ICLEI South Asia's projects and support. By becoming members, Gangtok aims at strengthening the relationship we have with ICLEI, to advance towards sustainability and to make Gangtok more resilient, through ICLEI's support. We ardently hope that this milestone will take the city of Gangtok and its people towards a better, brighter and sustainable future", says Mr. Anil Raj Rai, Commissioner, Gangtok Municipal Corporation.
Gangtok has been a part of ICLEI South Asia's Supporting Urban Sustainability (SUS) project through which the city was guided towards maintaining and restoring the ecosystem services they depend on and secure equal access to natural and man-made resources. Gangtok, as part of its SUS activities, has been working towards achieving a state of zero waste management and have already managed to make one of their wards a zero waste ward. The city will also be working along ICLEI South Asia's Asian Cities Climate Change Resilience Network (ACCCRN) project, to formulate local climate change resilience strategies so as to be better prepared for the effects of extreme climate change.