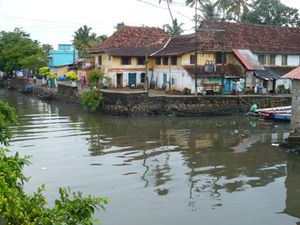 ICLEI South Asia, in collaboration with USAID ADAPT Asia Pacific and Cities Development Initiative for Asia (CDIA), is now laying the path for helping cities move from developing climate resilience strategies to project preparation and gaining access to finance by introducing the Climate Change Adaptation Project Preparation and Financing in Urban India (ADAPT Finance). This project builds on the Climate Resilience Strategies (CRS) developed for cities under the Rockefeller Foundation supported Asian Cities Climate Change Resilience Network (ACCCRN) program. The ADAPT Finance project, which is currently in its first phase, aims at reassessing the interventions suggested in the CRS, prioritising the infrastructure projects, and facilitating project preparation and linkages to financing opportunities.
The project, which takes the ICLEI ACCCRN Process (IAP) tool to the next level, comprises of two major phases:
Prioritisation: Review and prioritise previously identified resilience interventions
Pre Feasibility Study (PFS): Conduct prefeasibility studies on priority themes that would enable the cities to leverage partnerships for the next phase of project development, which could be a full-blown feasibility study or direct financing for particular investment opportunities.
The project is a stepping stone towards completing the adaptation pathway by providing linkages to national schemes and other potential donors and defining appropriate mechanisms, thereby meeting demands of both the cities and financiers.
Project duration:
February 2014 – Decmber 2015 (Phase 1)
January 2016 – June 2016 (Phase 2)