This project has now been concluded.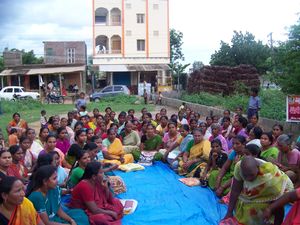 With rapid urbanisation, a fast-increasing population and growing pressure on environmental resources, the management of environmental resources and access to services has become an increasing concern in South and South East Asian cities, in spite of local governance systems and policies being in place.
Unrestrained and unsustainable economic growth negatively impacts the environment, putting greater stress on it and deteriorating the living conditions of the poor, which in turn lays further stress on environmental resources. It is thus an incessant cycle where poverty and environmental degradation are inter-dependent. In order to fight poverty, promote security and preserve the ecosystems, sustainable development should be at the heart of policies, planning and management systems.
Begun in January 2010 under the EuropeAid Programme of the European Union, 'Realising DReAMS for South and Southeast Asian Local Authorities' works with local and regional governments from five Asian countries and two European local governments, with support from the European and Asian offices of ICLEI – Local Governments for Sustainability.
Having introduced ecoBUDGET and the Poverty Database Monitoring System (PDMS) as tools to achieve poverty alleviation through natural resource management and the improvement of urban services, Realising DReAMS works also towards generating awareness and building capacity.
Project duration:

January 2010 – January 2013
To know more about Realising DReAMS, visit the project website.