This project has now been concluded.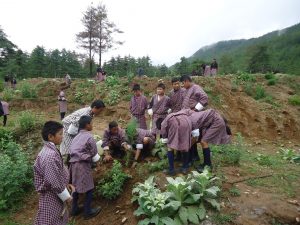 It is a considerable challenge for cities to maintain and restore the ecosystem services they depend on and secure equal access to natural and man-made resources. The Supporting Urban Sustainability (SUS) programme brings together stakeholders from cities to engage in collaborative learning on urban development. The SUS programme combines context-sensitive collaborative learning methods with content based on ecosystem services for poverty alleviation (ESPA) and reflexive governance. The project will be conducted in Guntur, Thimphu and Rajshahi. It will be an extension to the Realising DReAMS project being conducted in three South Asian cities, and will take into consideration indicators being monitored under Realising DReAMS.
 The programme was initiated by the Swedish International Centre of Education for Sustainable Development (SWEDESD), in close cooperation with ICLEI – Local Governments for Sustainability, the Centre for Environment Education (CEE), India, the Southern African Development Community's Regional Environmental Education Programme (SADC-REEP), the Stockholm Resilience Centre (SRC), the Swedish International Centre for Local Democracy (ICLD), Albaeco, Global Action Plan International (GAP Int'l), CEPT University, Bangladesh University and the Worldwide Fund for Nature (WWF).  SUS is mainly financed by the Swedish International Development Cooperation Agency (Sida).