All India Environmental Journalism Competition 2015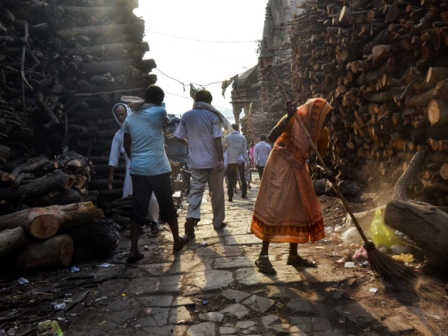 Our environment is degrading every minute and this is and should be an issue of serious concern for each one of us. This environmental degradation needs urgent action to be taken, which should be continuous and widespread. Awareness towards causes of environmental degradation, effects on the livelihood of many and ways to prevent this degradation, combined with tremendous community involvement are the needs of the hour.
To steer the public and other stakeholders towards the path of sustainable development, media plays a crucial role by raising public awareness. Media can provide a realistic picture of the environmental status, and offer critical analyses. Regular media coverage can thus contribute significantly to more environmental friendly behaviour of individuals and the society at large, thereby promoting sustainable lifestyle.
Against this backdrop, to encourage environmental journalism in India, GIZ India along with IFAT India, and under the patronage of the German Embassy, has been organising the All India Environmental Journalism Competition since 2013. The third All India Environmental Journalism Competition 2015 is being organised in association with IFAT India, ICLEI South Asia, The Third Pole and Asian College of Journalism.
The overall purpose of this competition is to encourage and inspire journalists to report on a wider range of environmental issues at various levels like local, state and national. The entries should focus on urban and industrial issues of environmental protection and management. Entries related to water, waste and wastewater – and presenting positive examples, possibilities and solutions – are encouraged. Taking into account, the renewed focused of Government of India on initiatives like Swachh Bharat Abhiyan (Clean India Mission) and Clean Ganga Mission, we encourage stories linked to these initiatives. All entries must be clearly associated to India.
Read the Call for entries here.
The last date for submitting entries is 31 August 2015.
For more information and to submit your entries, click here.