BLOG: Resilient Cities Asia Pacific – Delegates Challenged to Think Long Term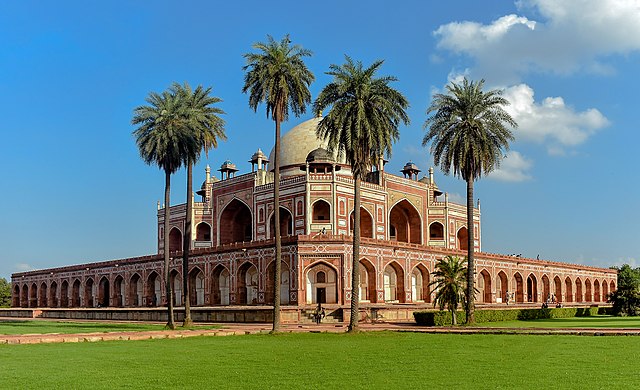 Resilient Cities Asia Pacific (RCAP) 2019 — the Asia Pacific Forum on Adaptation and Urban Resilience — took place in New Delhi, India from 15-17 April 2019. The RCAP is an annual forum organised by the Asia Pacific offices of ICLEI – Local Governments for Sustainability and hosting rotates among different cities in the Asia Pacific region.
This year, more than 200 participants from over 25 countries attended. India's Vice President Mr. M Venkaiah Naidu, inaugurated the event by encouraging participants to take action on climate change and use the forum to learn from each other.
The Mayor of Thimphu, Mr. Kinlay Dorjee, followed this with the thought-provoking challenge that participants should judge whether they have been able to use the learning from previous RCAPs and can use those insights to make the 2019 event a success.
The running theme of the Congress was the role of local governments in contributing to the achievement of the Sustainable Development Goals (SDGs) and the Nationally Determined Contribution (NDC) targets under the UNFCCC. However, this time the Congress also had a major thrust on improved governance for effective resilience building.
Several plenary and parallel sessions focused on improving urban governance and using multi-level governance platforms to promote urban resilience actions. Two tools were also launched at the event, both of which aim to support local authorities in improving governance mechanisms for sustainable development.
Tools for improved local climate governance
The event saw the launch of the PROMISE toolkit as a means of participatory decision making for sustainable and inclusive urban development. This tool has been developed by ICLEI as part of a European Union supported project and will shortly be available online for use by local authorities. It is aimed at improving the governance processes of local authorities by making it transparent, accountable and participatory.
Another tool that has been developed by ICLEI with support of Swiss Agency for Development and Cooperation, the Climate Resilient Cities Action Plan tool, was introduced as a step by step guide for local authorities to prepare an action plan for climate change, covering both mitigation and adaptation related actions. This tool also supports the involvement of multiple levels of governance in effective climate action planning.
These tools are relatively simply designed for local governments to be able to implement on their own. However, given the human and technical capacity limitations in south Asian local authorities, it is a concern whether these tools will be implemented without external support.
Nature-based solutions and climate-adaptive water management
In break-out sessions in this year's Congress, discussions went far beyond the usual themes of urban nexus approaches, low carbon initiatives and sharing experience on urban resilience actions.
New themes were introduced on nature-based solutions and climate-adaptive water management. These occupied parallel sessions but it was clear to see that they were also taken up in cross-cutting learning and exchanges, too.
Deliberations on climate-adaptive water management centred on:
– the need to engage multiple stakeholder groups in integrated planning of water resources
– the need for downscaled climate information to support improved planning.
Participants recognised that since water resources are shared by urban and rural stakeholders, both groups should be involved for effective planning of these shared resources. 'RURBAN platforms' are needed to bring together rural and urban stakeholders for collaboration and cooperation.
To support better public engagement, there is a need for easier-to-use information about the impacts of climate change on water resources. Crispino Lobo from Watershed Organisation Trust (WOTR) made the case that simplified climate information could successfully be used to engage semi-literate and illiterate villagers to take actions on climate change.
Communicating climate information
A plenary on the final day highlighted the importance of communicating climate information to diverse stakeholders to promote climate action. 'Communicating climate information' was a new theme introduced to the RCAP series this year. CDKN Director Shehnaaz Moosa moderated the discussion, highlighting the particular need for multistakeholder engagement for effective climate action. Representatives from subnational government authorities, cities associations, research sector and mayors shared their own experiences of using climate information.
The Delhi Call
The RCAP ended with the tabling of and deliberations on the Delhi Call for Action, which reiterated the commitment of local governments to the SDGs, the NDC targets and the Sendai Framework. The role of local governments were also discussed in the UN Session with representatives from UNISDR, UNESCAP, UNHABITAT and UNDP. The Call was discussed in open plenary with the participants of the conference and was accepted by proclamation at the conference.
The Call and the outcomes of the conference will be discussed at the Global NDC Conference in Berlin and the Resilient Cities Congress in Bonn to be held the next month. It would be interesting to make an introspective assessment at the next RCAP to see actually how much learning was actually taken up and implemented by the participants as suggested by Mayor Dorjee at the outset of this year's event.