Brand new addition to the ICLEI congregation – Nashik, India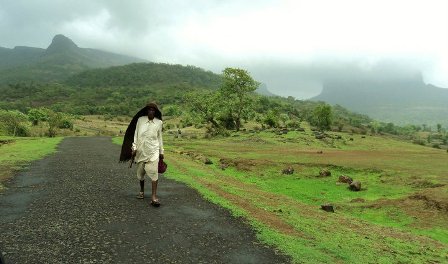 Located in the north-west of Maharashtra, India, Nashik is the newest South Asian member of the ICLEI family. With a population of 1.5 million, Nashik is the third largest city in Maharashtra. The city is also known as the Wine Capital of India since it accounts to a large amount of the country's grape export and adobe of many vineyards in and around Nashik. It also plays an utmost important role in agriculture – onion, tomatoes and many other vegetables are exported from Nashik to various parts of the world. Nashik also ranks 16th in a global study of fastest developing cities conducted by The City Mayors Foundation and has witnessed significant economic progress in the last decade.
Mr. Sanjay Khandare, former Commissioner, Nashik Municipal Corporation, commented: "Becoming an ICLEI member is a natural step after one year of intense work with the South Asian team. With their support, we at Nashik Municipal Corporation have started working on developing our own Sustainable Urban Habitat Action Plan (SUHAP). In parallel, with a very committed group of local stakeholders and ICLEI's assistance, we are looking into the benefits for Nashik of an urban nexus approach, through the identification of inter linkages between the water, energy and food sectors. We are looking forward to further benefit from ICLEI's expertise and network."
Nashik is working closely with ICLEI South Asia and with the support of GIZ-IGEP to develop their Sustainable Urban Habitat Action Plan (SUHAP), in line with the Government of India's "National Mission on Sustainable Habitat (NMSH)"with a special focus on climate change and adaptation. Again in cooperation with ICLEI and GIZ, and involving several local stakeholders, the city is looking at adopting a Nexus approach that will help the corporation to prepare the base for successful implementation of nexus approaches in the city, in the framework of the Operationalization of Nexus Approaches in Nashik city project.