Meet Niroop Abbu – Manager (Urban)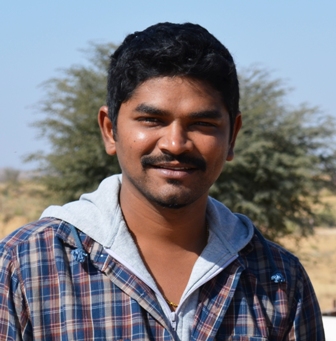 An Urban Planner by qualification, Niroop joined ICLEI South Asia in October 2009. Based at ICLEI South Asia Southern Centre in Hyderabad, he is involved in a number of projects, including Earth Hour City Challenge, HEAT+, Adopting Integrated Urban Water Management (AdoptIUWM), SUNYA – Towards zero waste in South Asia and Solar Township, which is a part of the bigger Development of Solar cities programme.
What has your contribution to city governments been through ICLEI?
I have helped, along with the rest of the project teams, in developing "Guidelines for Infrastructure Development/Basic Amenities for Resettlement and Rehabilitation(R&R) Colonies" in Andhra Pradesh, as well as preparing corresponding architectural designs and layout planning ,which have helped local government officials to understand various techniques to develop or relocate new or existing towns, both in physical and social infrastructure terms. Through ACCESSanitation, I have helped 4 cities in Karnataka, Andhra Pradesh and Maharashtra develop their City Sanitation Plans, and have contributed to raising awareness on sustainable sanitation for local governments through Focus Group Discussions.
How has your experience of working with ICLEI been so far?
I have had a wonderful experience working with ICLEI for the past 5 years. Through ICLEI, I have learnt a lot about project management techniques and skills, which have helped me to tackle hurdles during the implementation of the projects in cities. I have also managed to get hands-on experience in conducting workshops at various levels in the local governments we have been working with.
What, according to you, makes ICLEI a great place to work at?
The work culture is remarkable with good people and an understanding management, who provides the employees with the necessary flexibility. The best part about ICLEI is that you get recognition for all that you do. ICLEI has taught me to become more responsible and has helped me develop my leadership, team working and time management skills.