CDKN Asia Releases Policy Brief on Significance of Peri-Urban Areas in India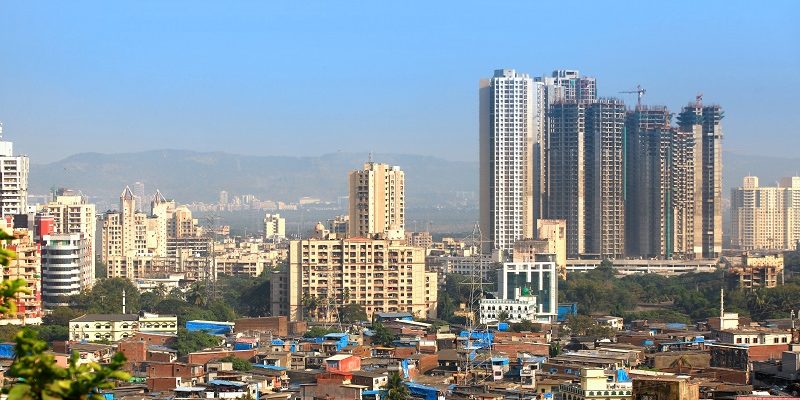 CDKN Asia released a policy brief titled "Peri-Urban Ecosystems: The Potential for a Planned Approach in India" during a webinar on the 18th of February, 2021. The policy brief examines the importance of peri-urban ecosystems and outlines possible policy responses in India to preserve and manage these areas to contribute to sustainable and climate-resilient development.
Dr. Anil K. Gupta, Head, Division of Policy Planning, National Institute of Disaster Management, Delhi, released the policy brief and said that there was a need for a better understanding of the importance of peri-urban areas in urban systems. He suggested that different pilot projects were needed to see how peri-urban areas could be mainstreamed  in policy planning for both rural and urban areas, adding, "We need to see how using peri-urban ecosystems benefits city master development plans."
The launch of the policy brief was followed by a panel discussion moderated by Dr. Shehnaaz Moosa, Director, CDKN programme. Dr. Shiraz Wajih, President, Gorakhpur Environmental Action Group, set the pace by describing peri-urban areas as dynamic spaces that should not be treated merely as "cities-in-waiting". "Village mechanisms don't exist here, but these are also not governed by urban local bodies. Therefore, it's a space that needs to be recognised," he said. Dr. Wajih called for direct engagement with and capacity development of the community in these areas, protection of the peri-urban eco-system, and raising the awareness of urban planners and city residents about including these spaces in their planning and to have a rethink on the issue of dumping of waste in peri-urban areas.
Ms. Raina Singh, Senior Fellow, National Institute for Urban Affairs, Delhi, said that city master plans, which are traditionally seen as land-use planning tools, could be critical and strong tools to look at the city ecosystems in a holistic manner. Dr. Vishal Narain, Professor, Public Policy and Governance, Management Development Institute, pointed out that the potential of a planned approach in peri-urban areas was an oxymoron. "There are different kinds of peri-urban areas. This policy brief recognises these different kinds and comes up with generic principles. I appreciate that, as it's not an easy thing to do," he added. He said the state needed to partner with civil society organisations and NGOs to understand the mechanism of resource allocations, patterns of social organisation, and other local contexts in these "messy" spaces.
The non-resilience of our cities has been exposed by the pandemic, Mr. Tikender Panwar, Former Deputy Mayor, Shimla, said, pointing out that they could not hold back migrants, who often come and settle in peri-urban areas. He added that greater decentralisation of governance could lead to greater ownership of policies and that district planning commissions could be instrumental in this.
Through this policy brief, CDKN intends to highlight the important role that peri-urban areas and their ecosystems play in enhancing the resilience levels of urban areas. CDKN advocates the conservation and protection of peri-urban areas with national government agencies through this policy brief.